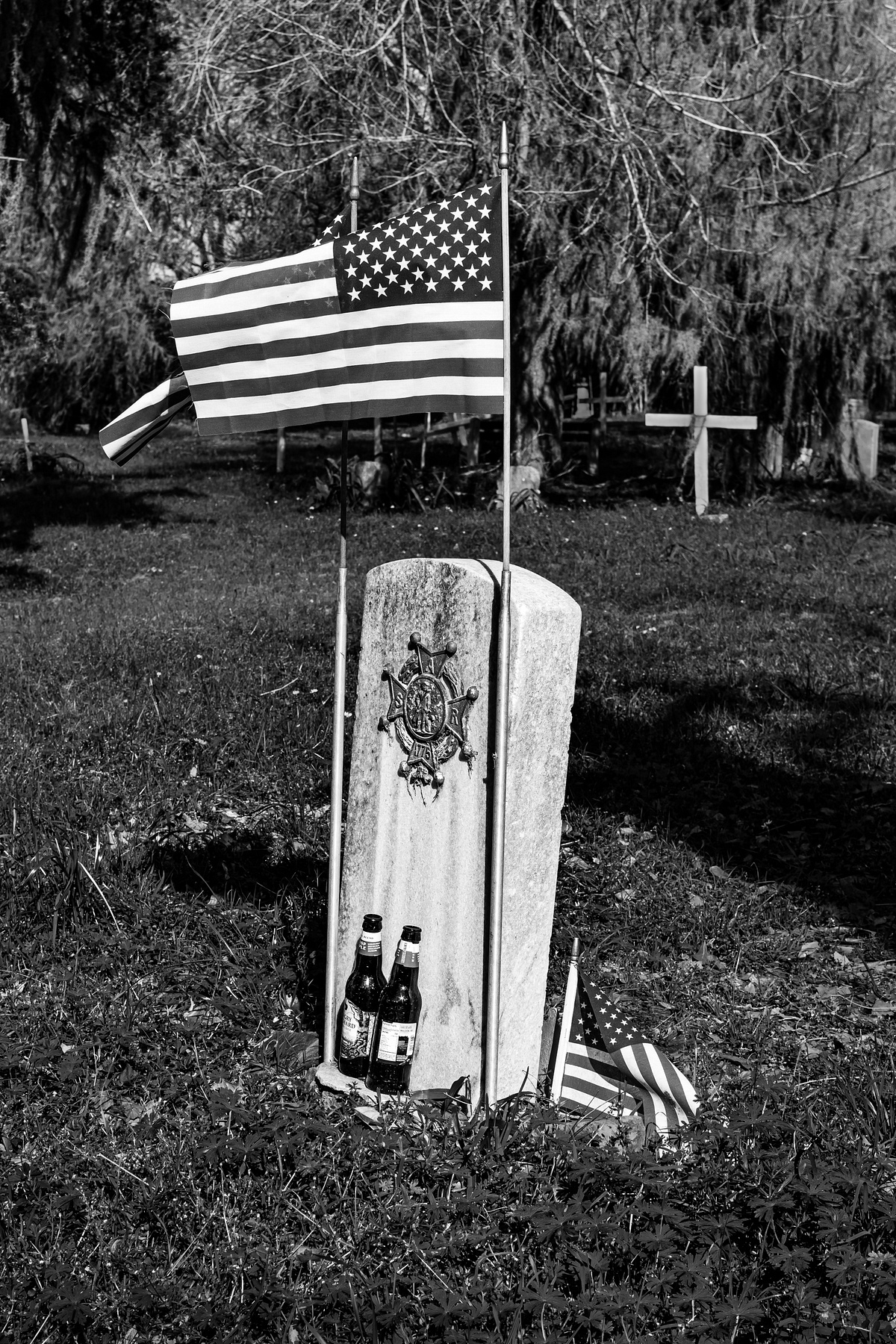 In 1823 Alexander Hodge was one of 297 settlers who bought land from Stephen F. Austin in what today is Texas. His plantation was sited along a bend in the Brazos River; today the area is still known as Hodge's Bend. 
This old plantation cemetery had its last burial some 80 years ago. As a teenager Alexander fought in the Revolutionary War, and this gravestone was placed by the D.A.R. sometime in the late 20th century. 
During one of my visits to this old place, I saw the two beer bottles neatly tucked in at the base of the stone. Without much effort, I could imagine a balmy spring evening with two fellows, already in their cups, deciding they really should lift "just one more" to honor Old Hodge.