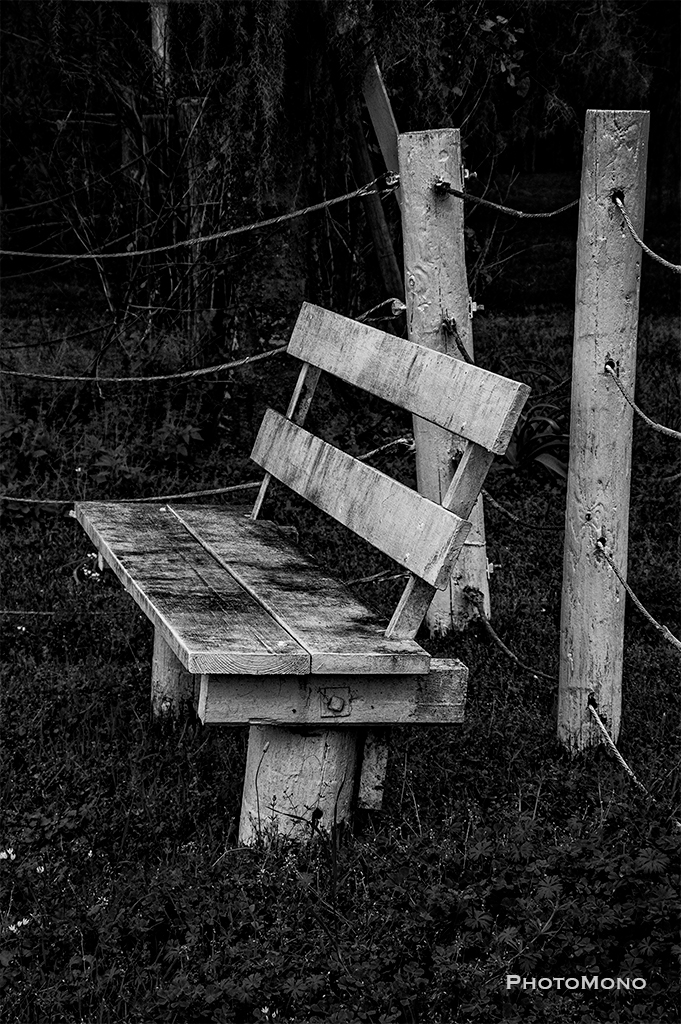 Whether you are waiting for your spouse, a friend, or even just waiting for Godot, there must be better places to do it than this mold-covered bench which sits at the entrance to an old, unused, cemetery. The cemetery's last burial was almost 80 years ago in 1942. Interestingly, the bench is somewhat recent, built when someone set upon a project to place a white wooden cross on each of the old graves. 
Comments (4)
Like benches ... see here mine:https://deramateurphotograph.de/tag/bank/ Best regards Bernhard
Surely meant for the spirits hovering around. Beautiful photograph.
I like the contrast of the wooden structure, bench and posts and the background of the picture
There are times when I'm glad of a chance to sit, however unprepossessing the bench :) Excellent photo!