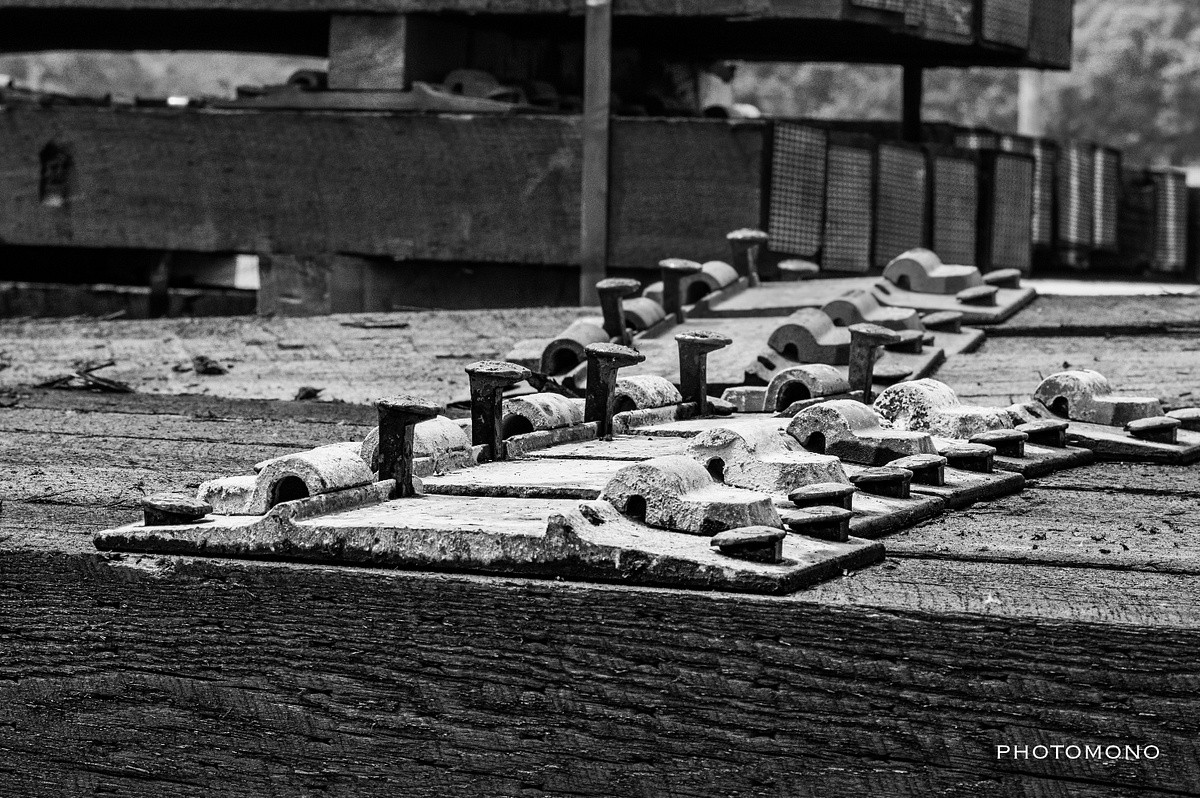 "...And the rhythm of the rails is all they dream"
— from City of New Orleans by Steve Goodman
They are in tall stockpiles in rail yards. And you can see them in small stacks spaced out along railroad mainlines, secondaries, and spurs. They are railroad ties waiting their turn. From a distance they are carefully arranged stacks of lumber. Move in closer and patterns and textures start to become apparent. Look even more closely and those patterns and textures come into sharper focus, and you realize you have a picture.

Railroad ties have a finite life and have to be replaced with some regularity. Hence the stockpiling. These stacks of ties, complete with the baseplates that the rail sits on, were in a small train yard about 40 miles southwest of Houston, Texas.