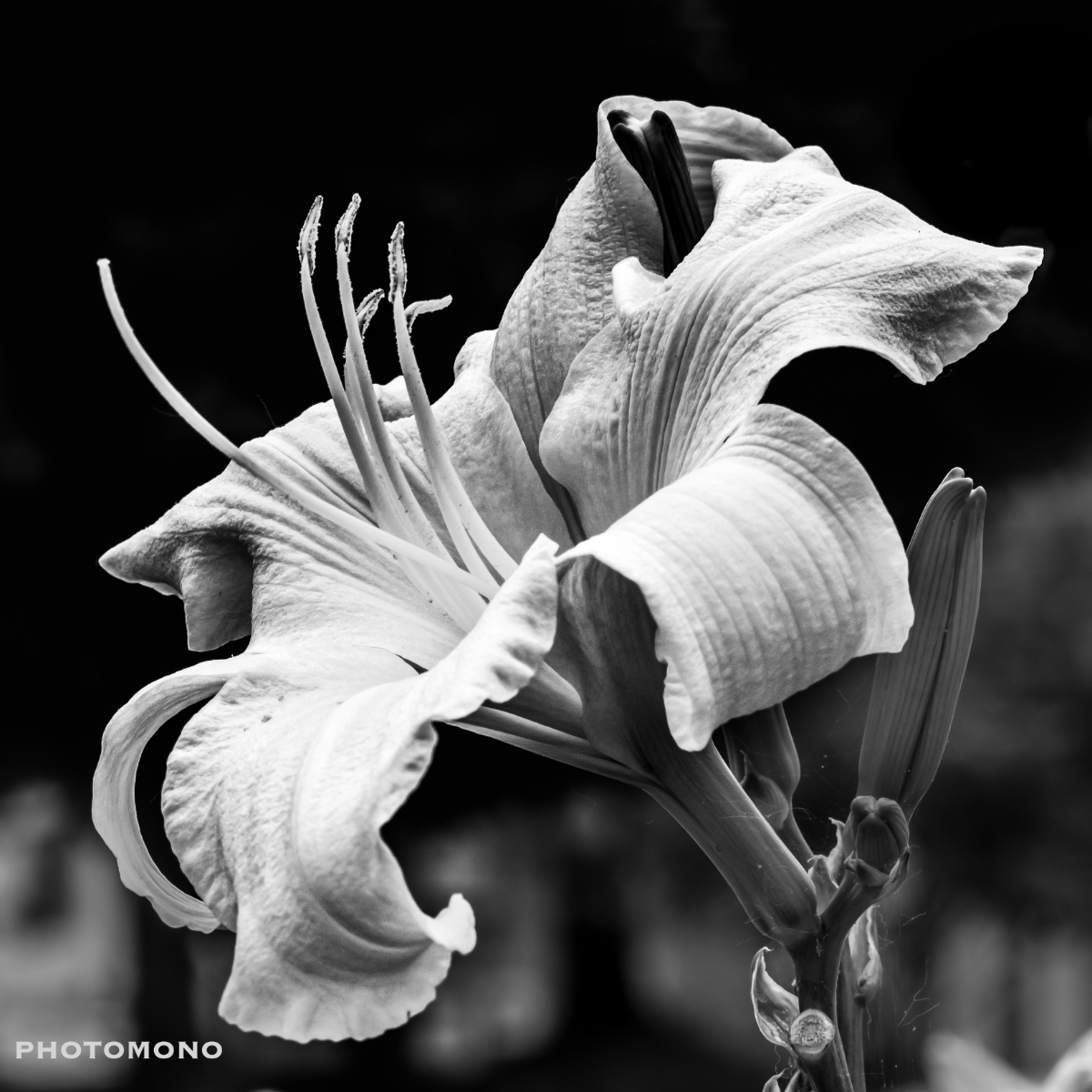 "Gather ye rose-buds while ye may,
Old Time is still a-flying;
And this same flower that smiles today
Tomorrow will be dying."
- Robert Herrick

What gives us more joy than flowers? The color. The fragrance. The pure delight of a garden of blooms and blossoms of many hues massed together to pleasure our senses. 
But for all that, a single bloom brings forth a simple elegance that is to be appreciated in a quieter way. And when photographing that single flower, the very simplicity of a black and white image provides a totally different appreciation. We see the elegant curves of the blossom, the soft, velvety texture, the complete delicacy of its design. Without the color to distract us, we see the essence of the flower.
The Weekend in Black and White
Monochromia
Black & White Photography Forum