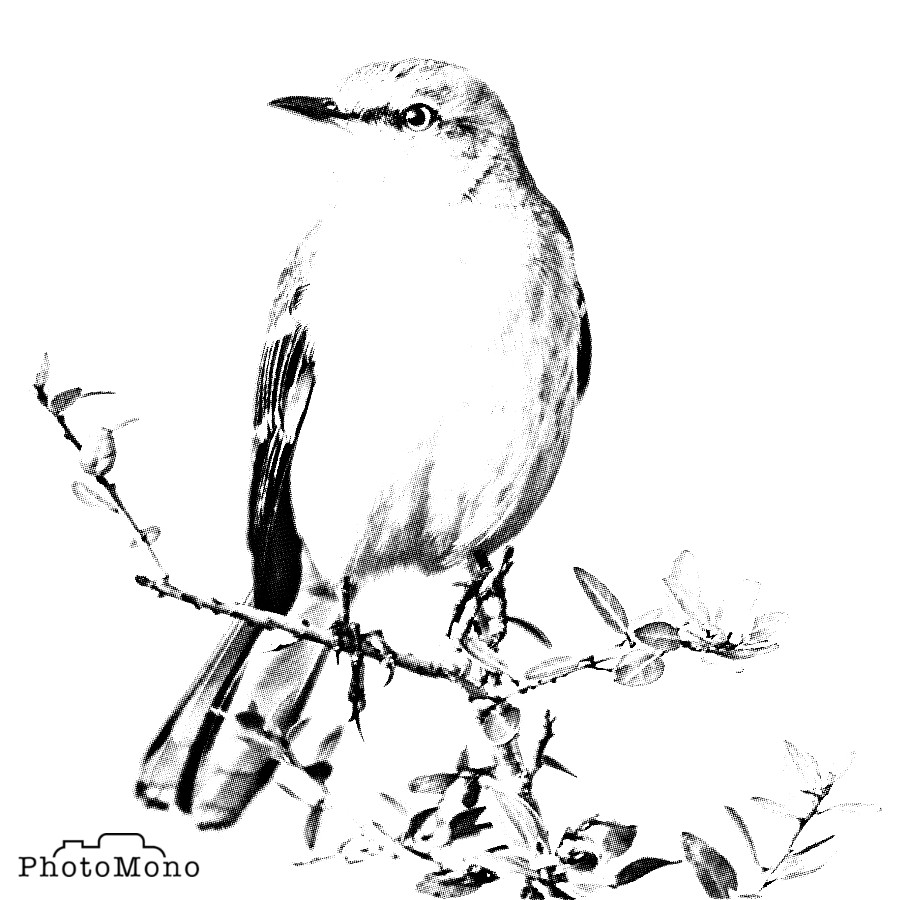 "Mockingbird, in the tree,
will you spread your wings for me?
Will you sing and call and fly,
through the trees and to the sky..."
— Nicole and MJ
I saw this Mockingbird in a small bird sanctuary with the wonderful — and unusual — name of "Dos Vacas Muertas" (Two Dead Cows). Photographers call this a "bird-on-a-stick" photo, a slightly mocking term indicating that, even though we all take them, it is a bird picture that takes little skill. It's true. It's just three simple steps: 1) See the bird; 2) Point the camera; 3) Push the button. Easy peasy.

To make up for the simplicity of the image, I had some fun finishing it.