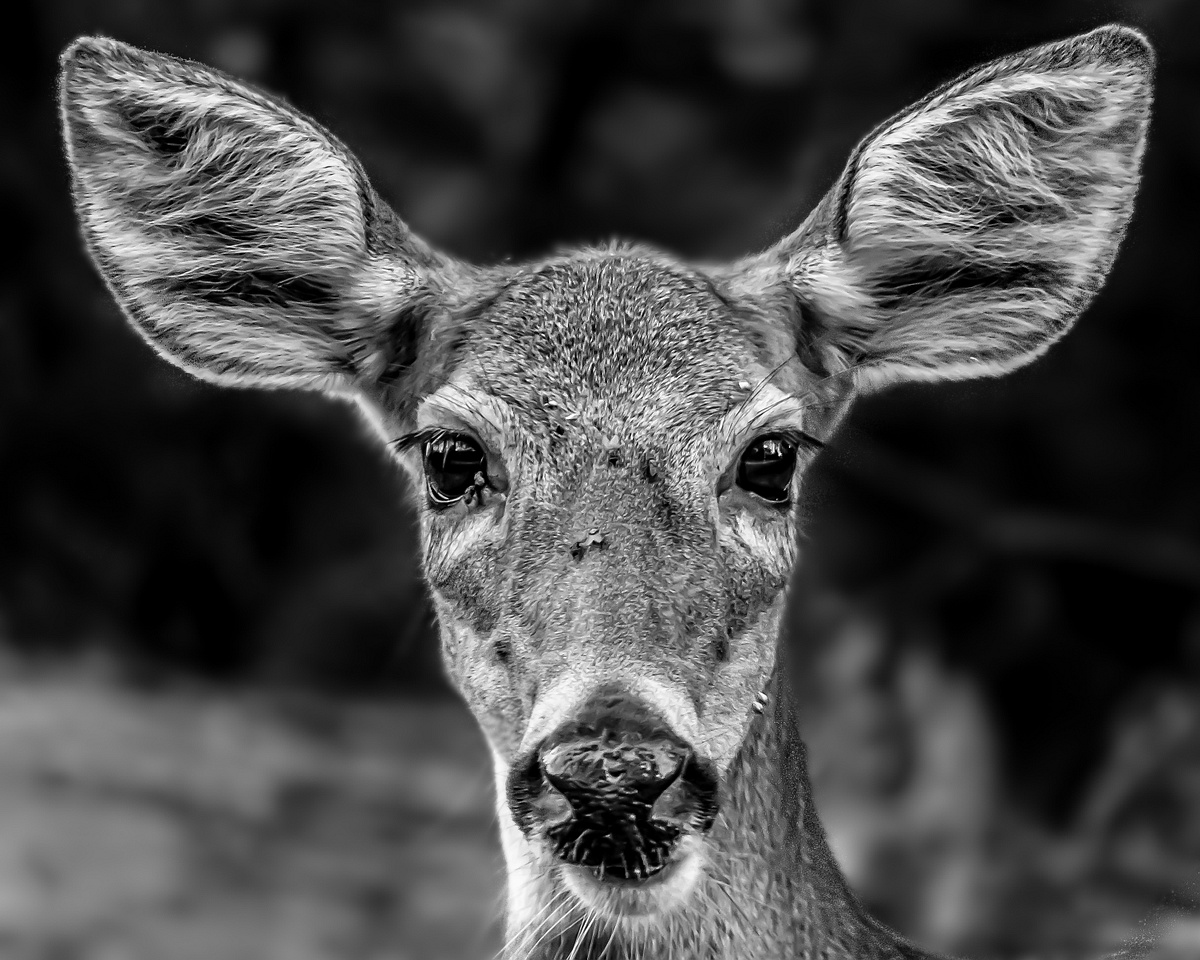 A young mule deer. We surprised each other at the edge of a woods in a state park in Missouri. The deer stood and stared at me long enough for me to bring my camera up and grab this shot. Then it turned and bounded away.
Comments (3)
Wonderful when that happens! You caught an incredible image.
it reminds me of a film shot, I think it's in the queen by stephen frears where the queen is hunting and meets the eyes of a deer. This one is intense and this portrait is beautiful. It could be Avedon photographing an animal
It´s posing. Nice environmental portraiture.