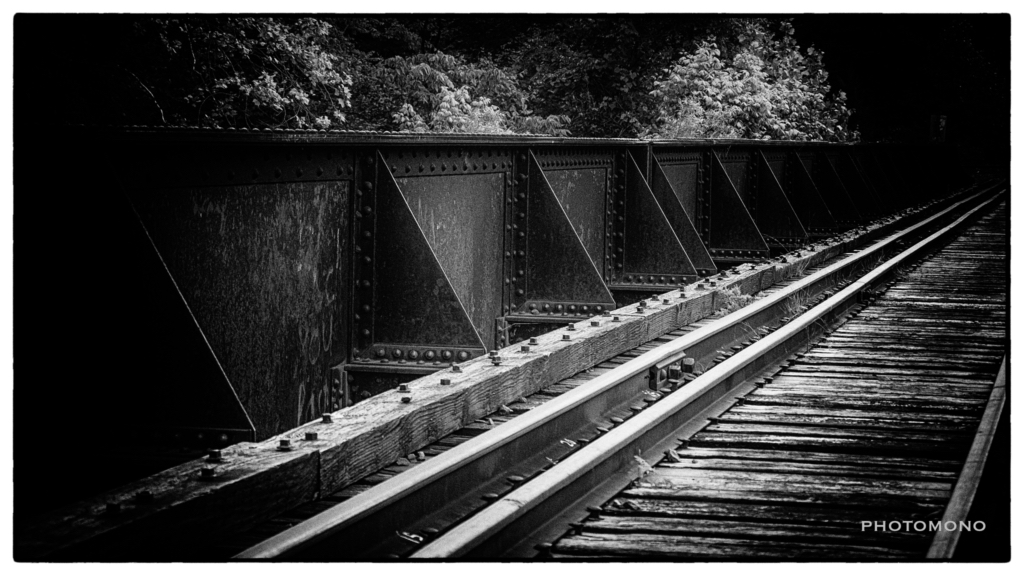 "This train got the disappearin' railroad blues."
– Steve Goodman
The rail ties are old and need replacing. The rails are rusting. The trains are gone. And this bridge, while it still crosses some unknown creek in Arkansas, no longer feels the rhythm of the rails.
Comments (2)
The railroad bridge has great texture which makes a fine b&w photo.
Excellent image! Lines, angles - perfect!