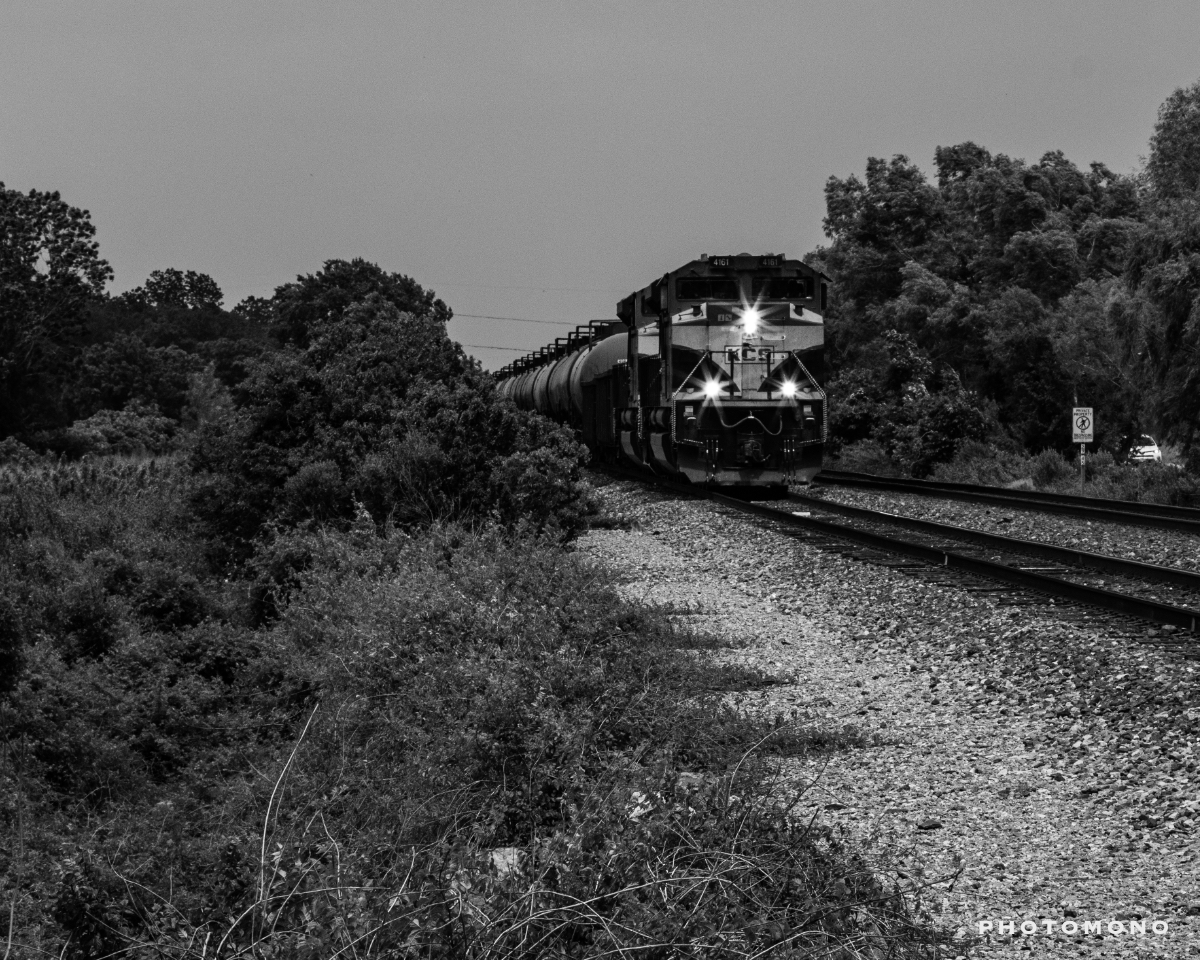 "Freight train, freight train goin' so fast
Please don't tell what train I'm on
So they won't know where I've gone"
– Peter, Paul, and Mary

Few things can conjure up romantic thoughts of wandering as a freight train passing by at dusk. This train of tank cars was out of Houston and heading southwest to parts unknown.
Comments (2)
Many train jokes come to mind... Excellent photo
Excellent shot! I love the dimness and the train lights.