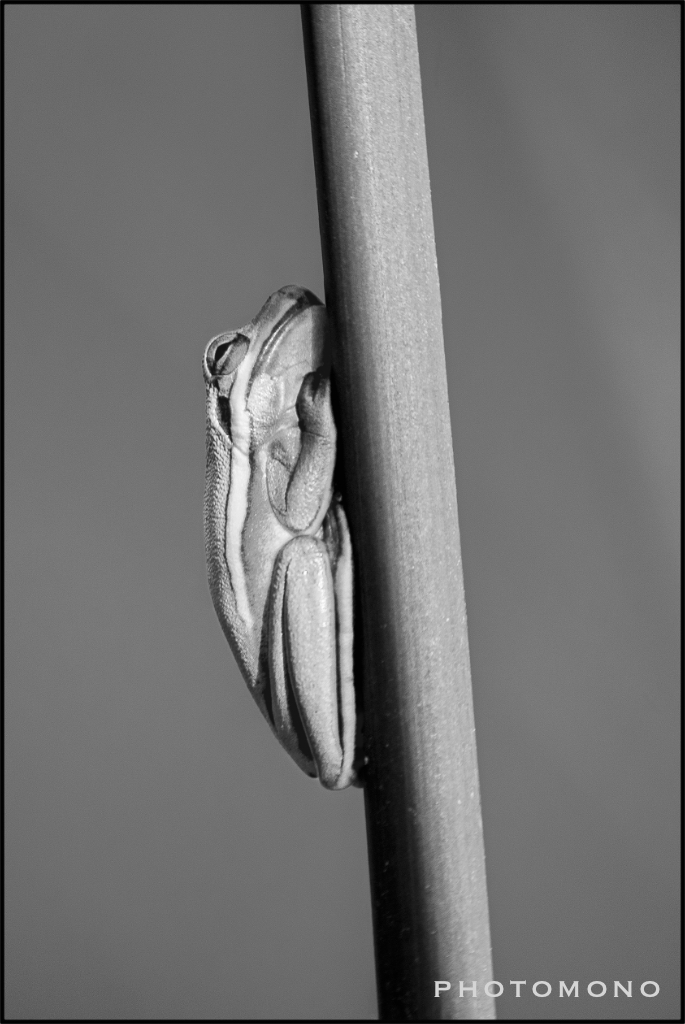 This little guy was no bigger than my thumb and just hanging around on this stalk of reed. It was taken one year in the late spring at Brazoria National Wildlife Preserve, one of a number of wonderful nature preserves along the Upper Gulf Coast of Texas. 
Comments (3)
He looks as if he's really enjoying the sun - beautiful image!
The close-up gives the impression of a large frog! Great effect through the macro photography!