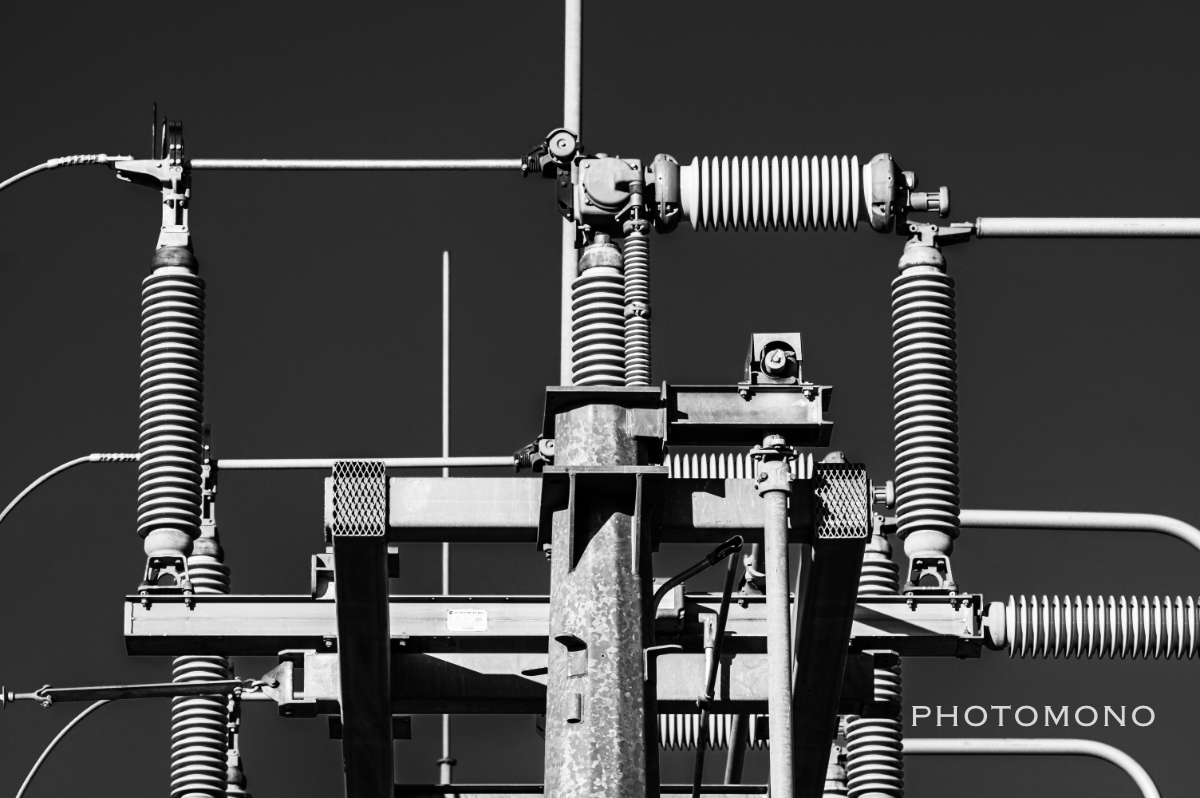 In June I was working with a "vintage" (read old) 135mm lens that I had bought, trying to learn the best way to use it. The lens is somewhere between 25 and 35 years old. It is a real treat to use and incredibly sharp.
This photo was taken through a chain-link fence at a small electrical sub-station along the road. I thought the insulators at perfect right angles made for an interesting design. I finished the image two different ways, but I like this one with the dark sky in the background.
Comments (4)
I really like the geometrical aspect of this picture as well as its contrasts. A perfect one
I also like this photo with its great angles and patterns. The dark sky is perfect for this shot.