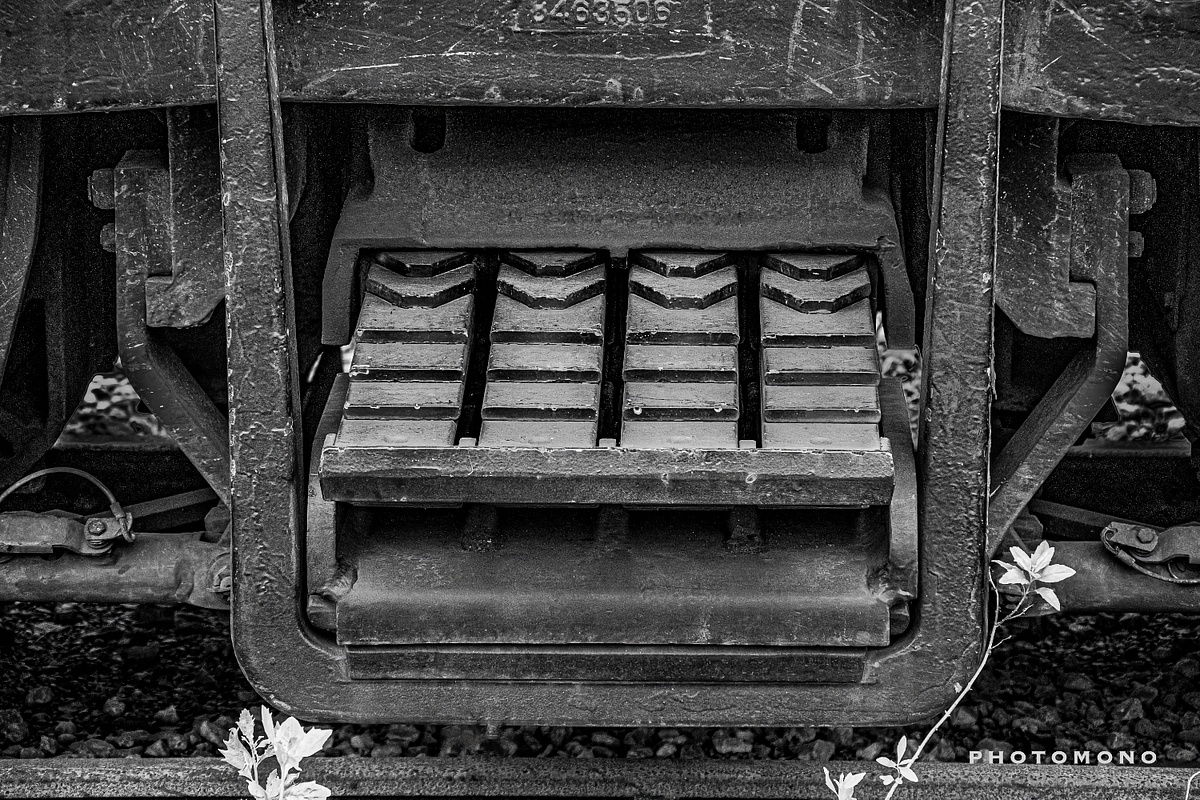 There are few things that are tougher than the spring on the wheel-truck of a railroad freight car. No matter what is loaded in that car — be it coal, rock, steel, lumber, or some other commodity — that spring has to support both the car and the load. 
Growing right there beside all that rugged steel are two slight, almost delicate weeds, one with a long stem and some dainty leaves. But those persistent little plants have grown there by pushing through the stones of the roadbed in a rail yard. Delicate and slight they may look, but in their own way they are just as tough as that spring.
The Weekend in Black and White 
Black & White Photography Forum
Comments (2)
How philosophically composed! I love the delicacy vs strength.
Great photo, and an excellent comparison!