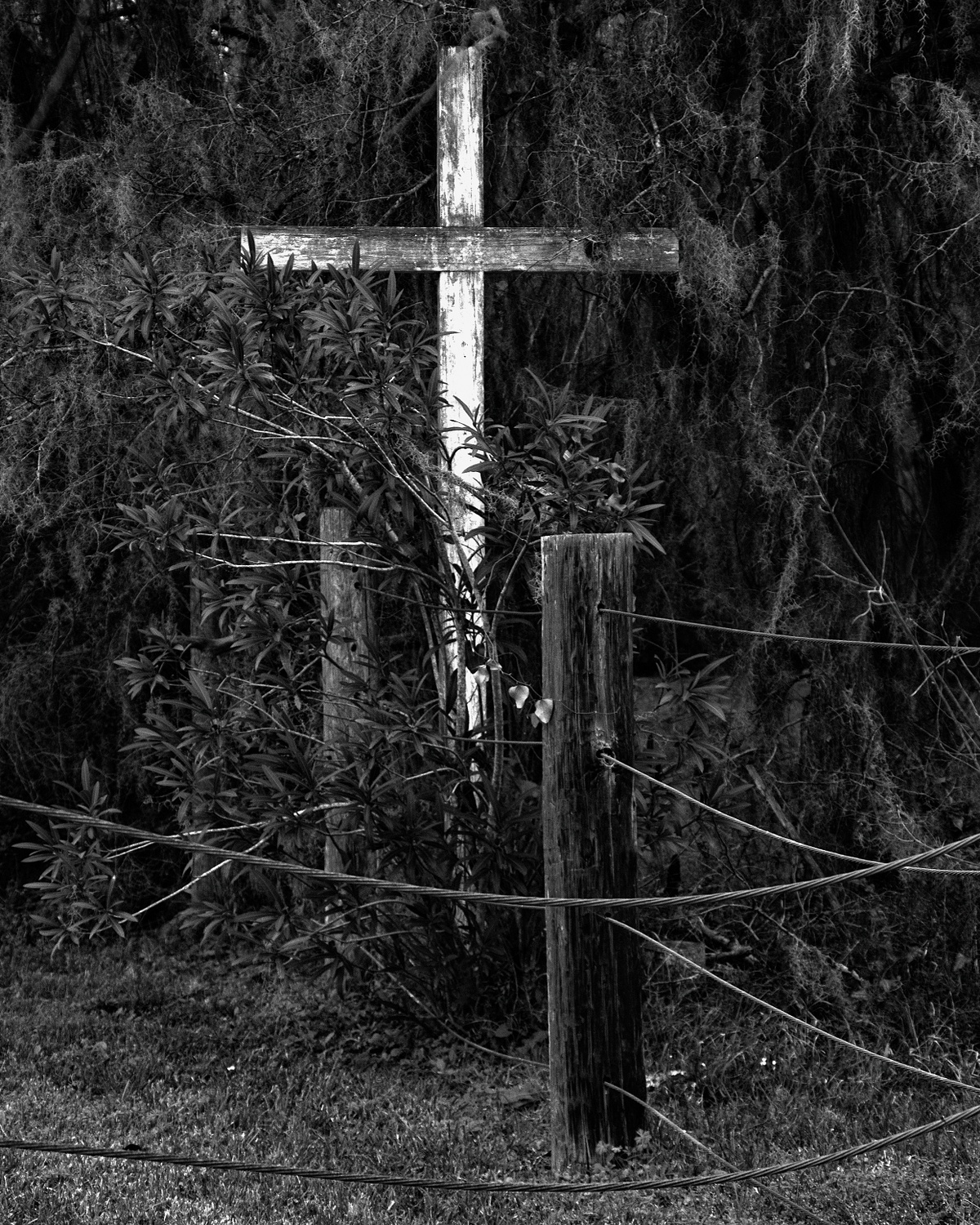 This cross stands alone at the cemetery's entrance, waiting for visitors. It's an old cemetery in which most of the gravestones are broken or missing. There hasn't been a burial here for over 80 years. Someone, at some time, put wooden crosses on many of the graves. The task was never completed, and there is a pile of weathered, fading crosses tucked to one side, back under the trees. But there was also this cross, leaning against a tree near the entrance, waiting patiently to greet all who visit.
Comments (3)
Well spotted - an excellent photo!
I like the low key approach on this one.