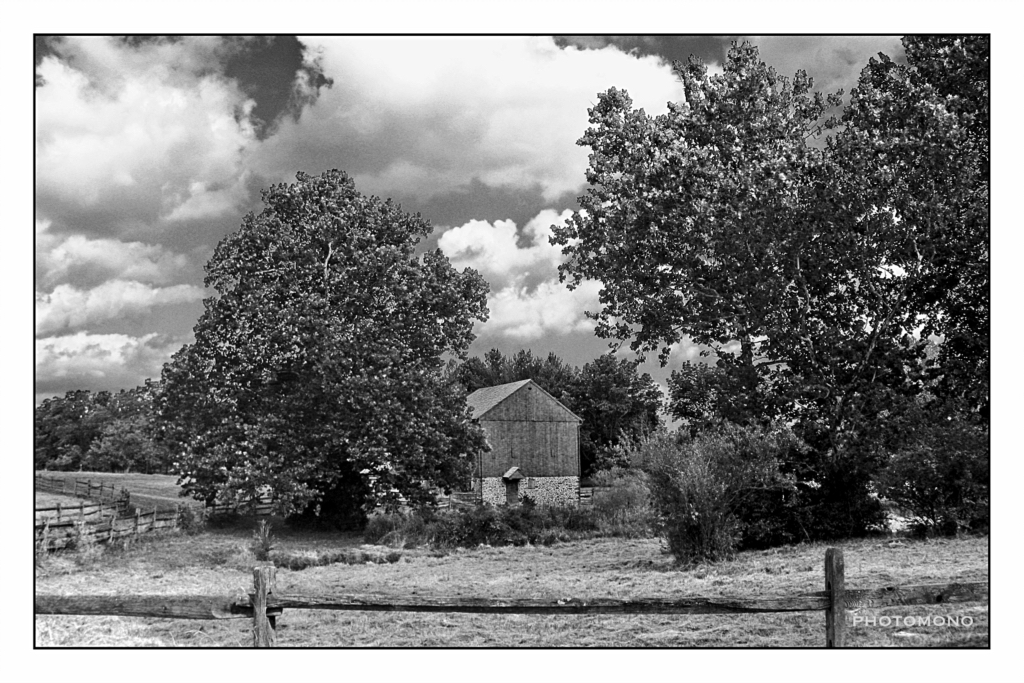 I saw this charming barn nestled in the trees while driving along Mississippi River bottomlands in Missouri. It was a chance encounter, and I just pulled the car to the side of the road and grabbed the shot. Luckily there was a great sky and a rustic post-and-rail fence which just added to the charm of the image.
The Weekend in Black and White
Black & White Photography Forum
Pentax Forums
Comments (4)
This is a perfect roadside shot!
a great sky, and a beautiful landscape. it seems to be a sunny summer day
Reminds me a bit of Ansel Adams
Good skies always help - lovely photo!