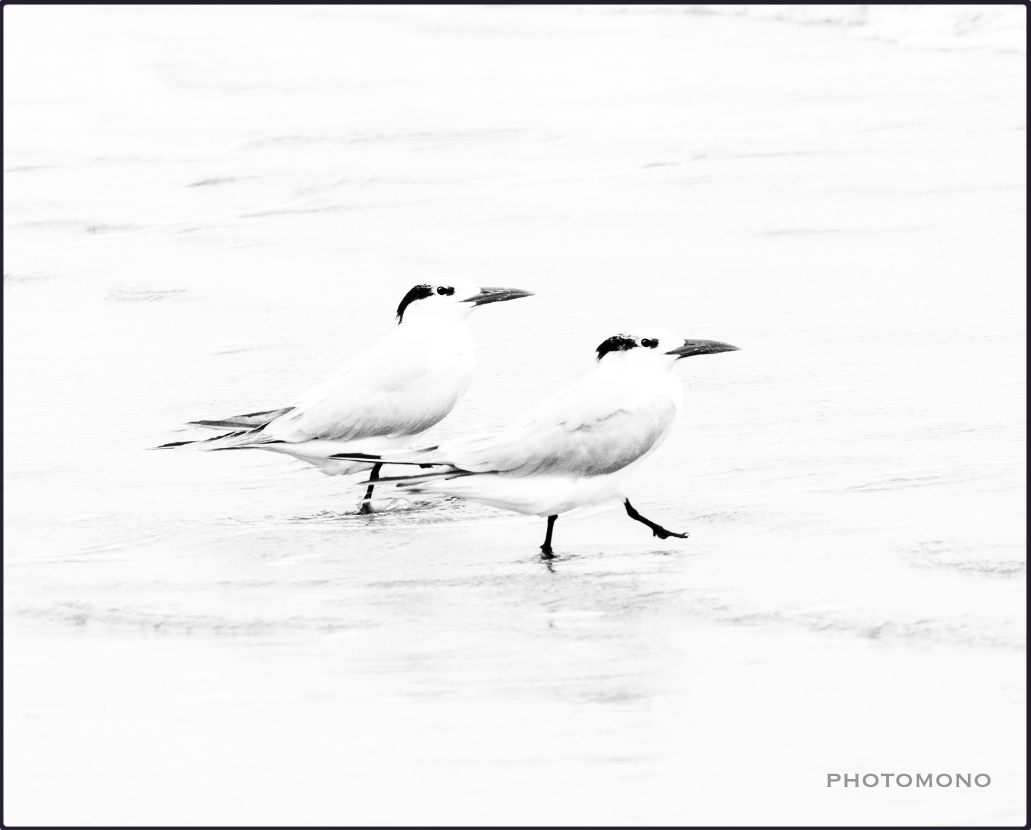 ... deserves another.
These two Royal Terns were strolling along the beach together. They were in perfect step-for-step unison, black crowns swept back, beaks held high. Lookin' good!
It was a fun photo, and I think all the more so finished in high key.
Comments (4)
They look so good! And yes, high key suits this well.