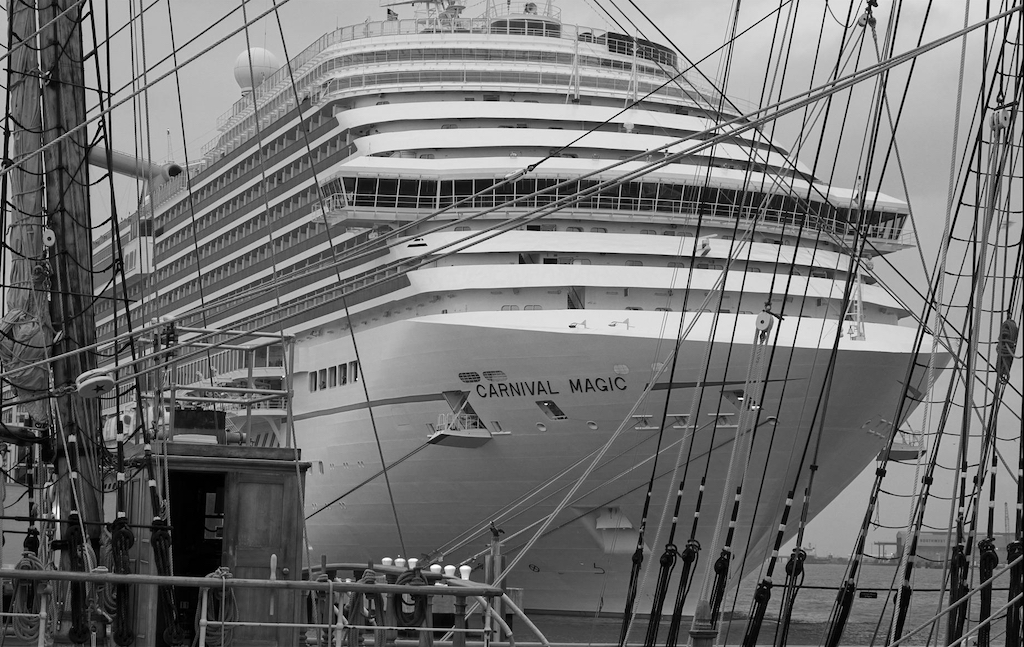 Looking at the cruise ship, Carnival Magic, through the rigging of the tall ship, Elissa (1877), in the Port of Galveston. The Elissa is a 3-masted barque built in Aberdeen, Scotland. During her life Elissa has sailed under the flags of Scotland, Norway, Sweden, and now the U.S. She is one of the oldest ships sailing today and is designated a National Historic Landmark.
Monochromia
The Weekend in Black and White
Comments (2)
We need some carnival magic! And a trip.
I love the Tall Ships, and I really like the way you've framed this!