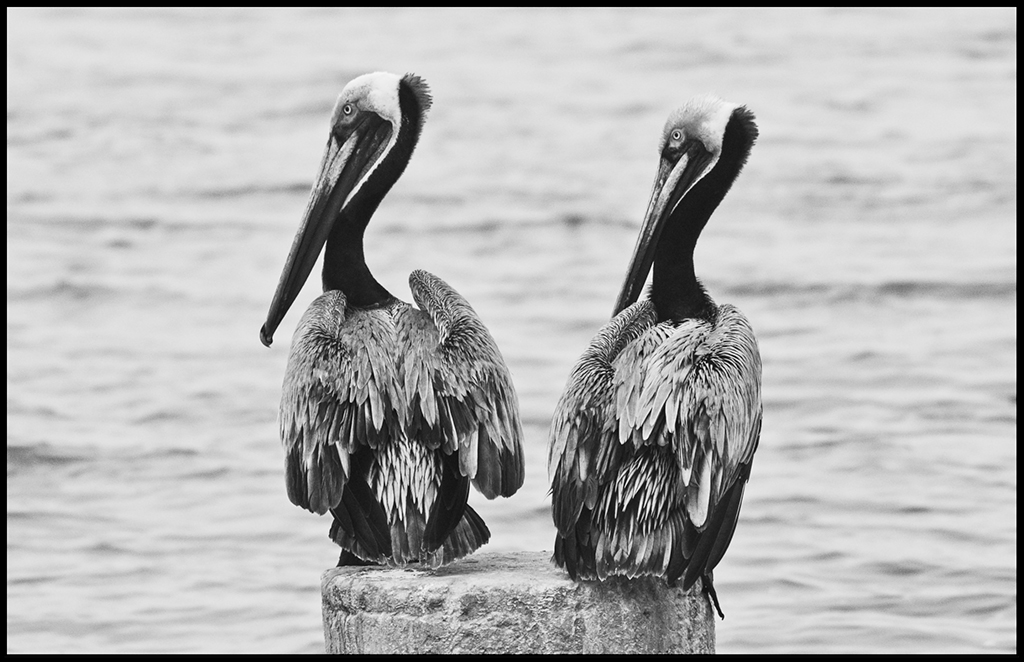 When we moved to Texas over 40 years ago the Brown Pelican was hard to find along the Gulf Coast as the bird was one of the many victims of DDT. Even though DDT was banned in 1972, it took some time before the affected species of birds rebounded. Today the Brown Pelican thrives, and it is sheer delight to see squadrons of them — a squadron in the air; a raft on the water — flying low over the surf. It's also nice just to see two friends sitting dockside and visiting.
The Weekend in Black and White
Pentax Forums
Black & White Photography Forum
Comments (2)
Lovely to see! Their feathers are amazing.