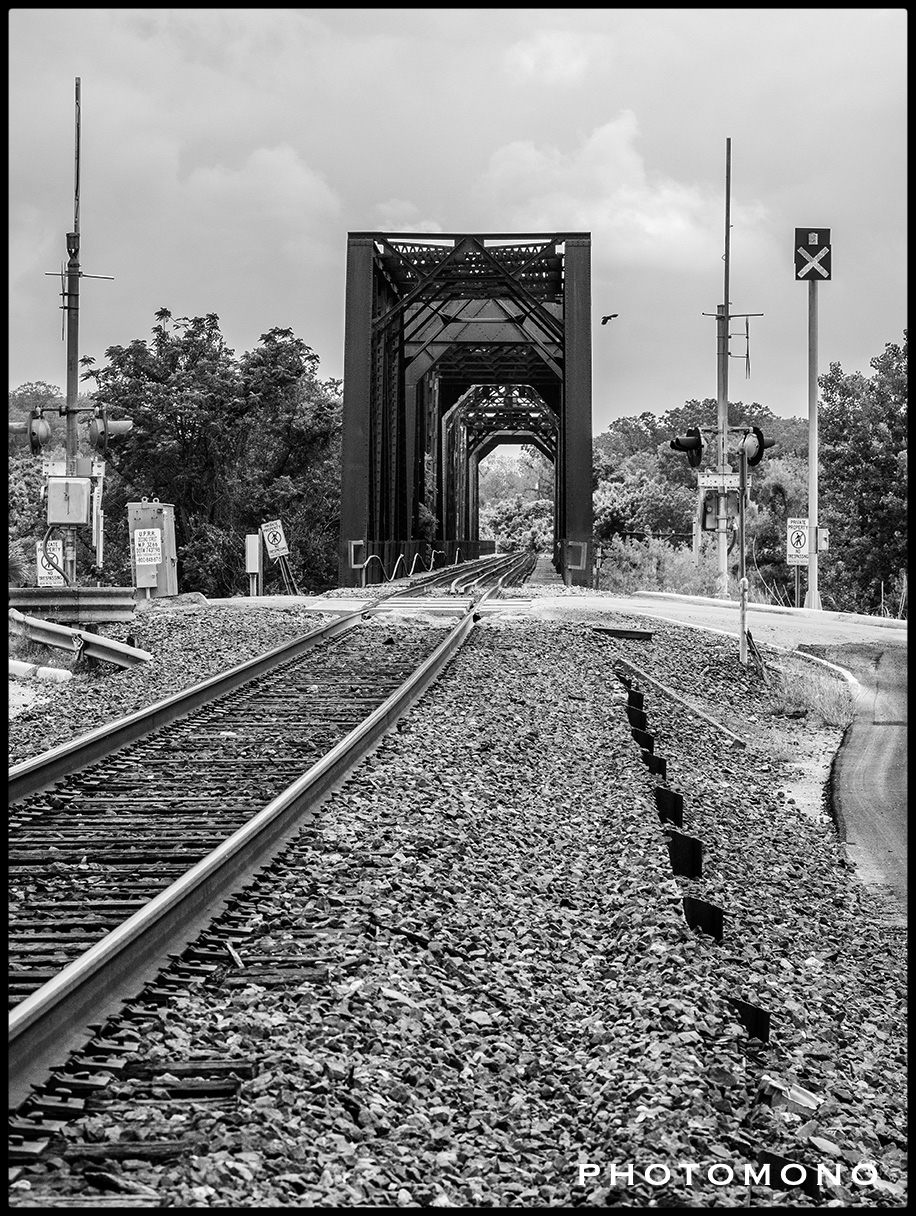 This trestle crosses the Brazos River in the town of Richmond, Texas. While the road is only one track over the trestle, it is a double line on both sides and quite busy. 
The line is a Union Pacific road. The UP shares the rails with both the KCS (Kansas City Southern) and the BNSF (Burlington, Northern & Santa Fe) railroads. The BNSF turns off before the bridge to head on down to the Port of Galveston. The UP and KCS trains both cross the trestle and continue on in to Houston. 
Comments (1)
Great perspective. Love this!