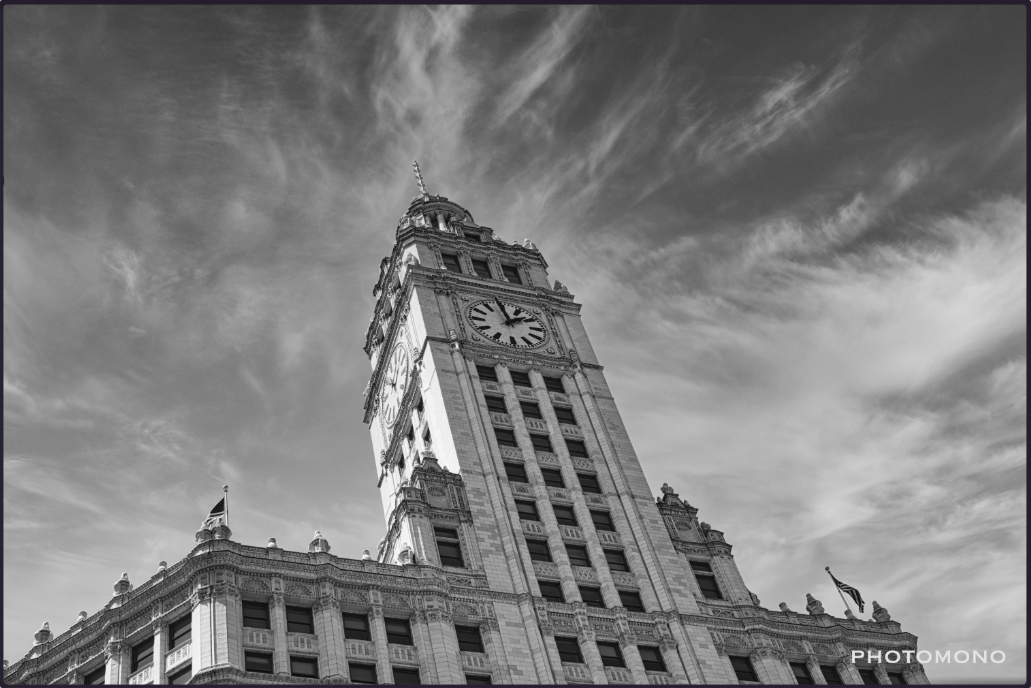 An iconic Chicago landmark since the 1920s, The Wrigley Building with its clock tower is located on Michigan Avenue at the Chicago River. This picture was taken during a pilgrimage to Chicago to see the Burlington Zephyr at the Museum of Science and industry.

Pentax Forums
The Weekend in Black and White
Comments (3)
I´m all things horology. So can´t nothing but love that clock tower. Looks nice in black n´ white.
Amazing building, and I love that sky!