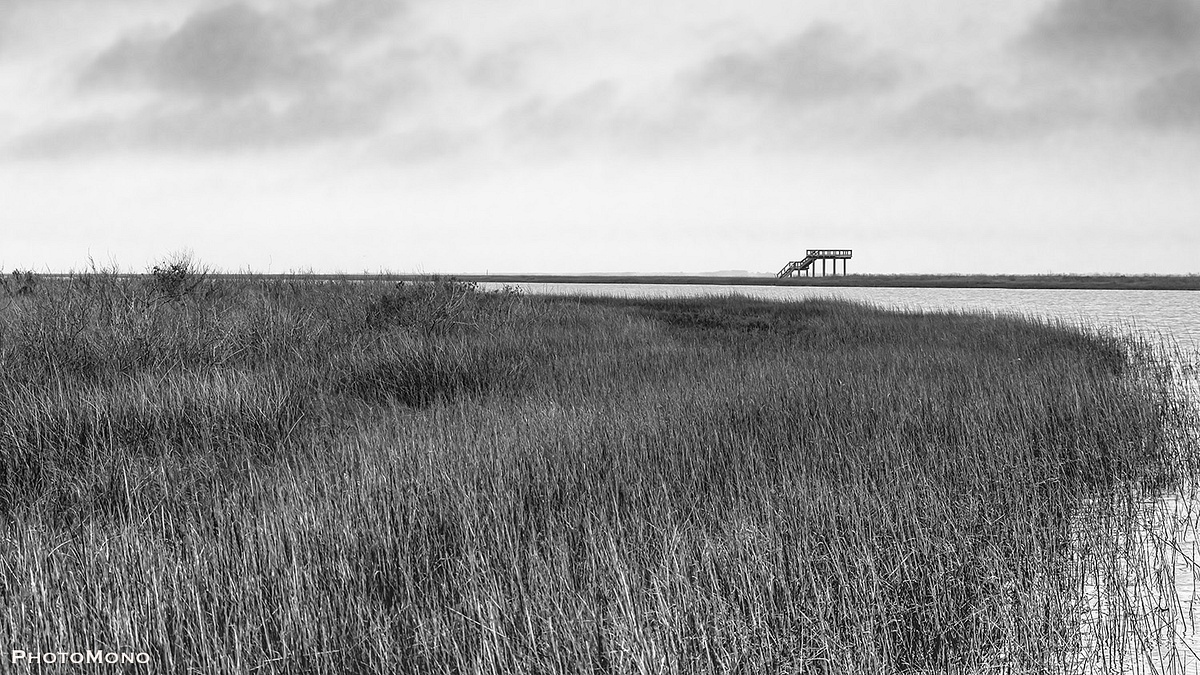 The mainland side of Galveston Island is a wonderful wetland rife with wading birds and waterfowl of all sorts. Everything increases at least fourfold in spring as migrators heading back north stop on the island to refuel after an arduous crossing of the Gulf of Mexico from their winter quarters in South America. This observation deck is one of several available that allow folks to enjoy both the birds and the wetlands vista.
Comments (2)
"One of several", yet it seems to stand alone - a solitary straight-lined guardian of the soft lands around. Love it!
Nice minimalist take on this one. Where are all the birds?