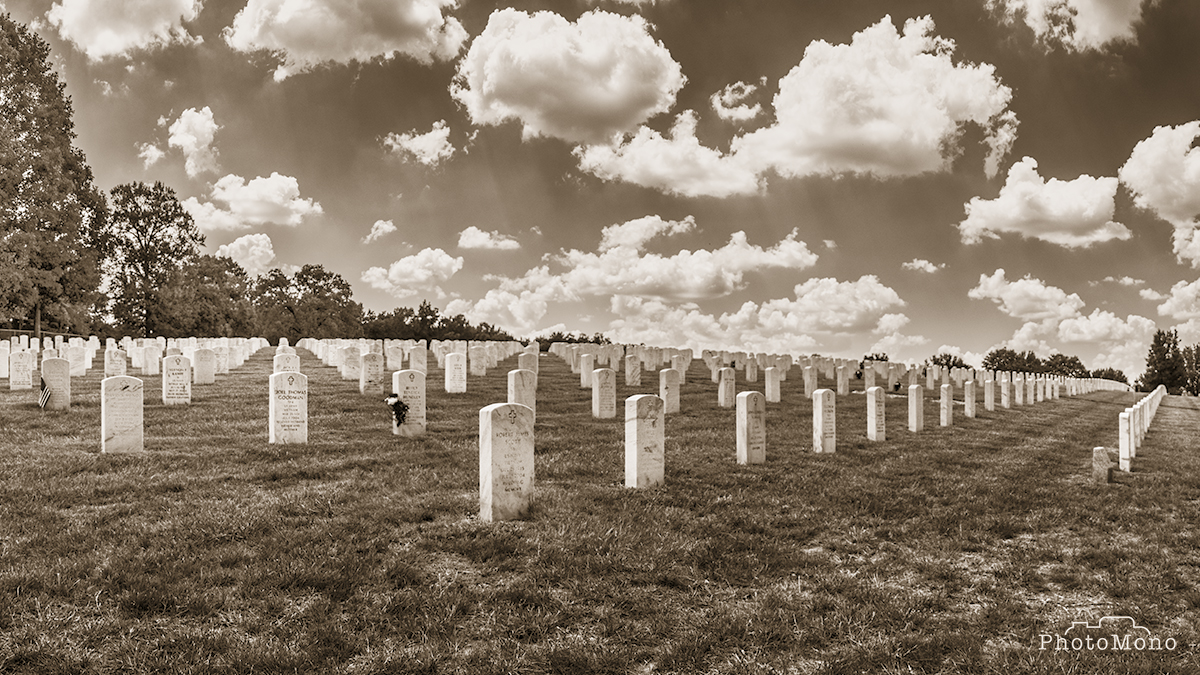 In Flanders Fields, the poppies blow
Between the crosses, row on row,
That mark our place; and in the sky
The larks, still bravely singing, fly
Scarce heard amid the guns below.
— John McCrae

This is a U.S. military cemetery. There are no poppies between the stones, row on row, that stand on this carefully tended hillside. But places are marked, and birds do fly by sharing their lovely songs. And, sadly, here in this country, there are indeed still guns below.
The week after Memorial Day we visited this military cemetery at Jefferson Barracks in St. Louis. It was a beautiful day, and I took a few pictures of the cemetery. The rows and rows of headstones on the hillside brought back thoughts of this poem from World War I. 
A beautiful day with a magnificent sky above (yes, this is the actual sky of the day) along with a vantage point looking up the hill gave me picture I was hoping for. The photo itself is actually a four frame panorama to provide the scope the image demanded. It is finished with a 16 x 9 aspect ratio and a slight sepia tint.