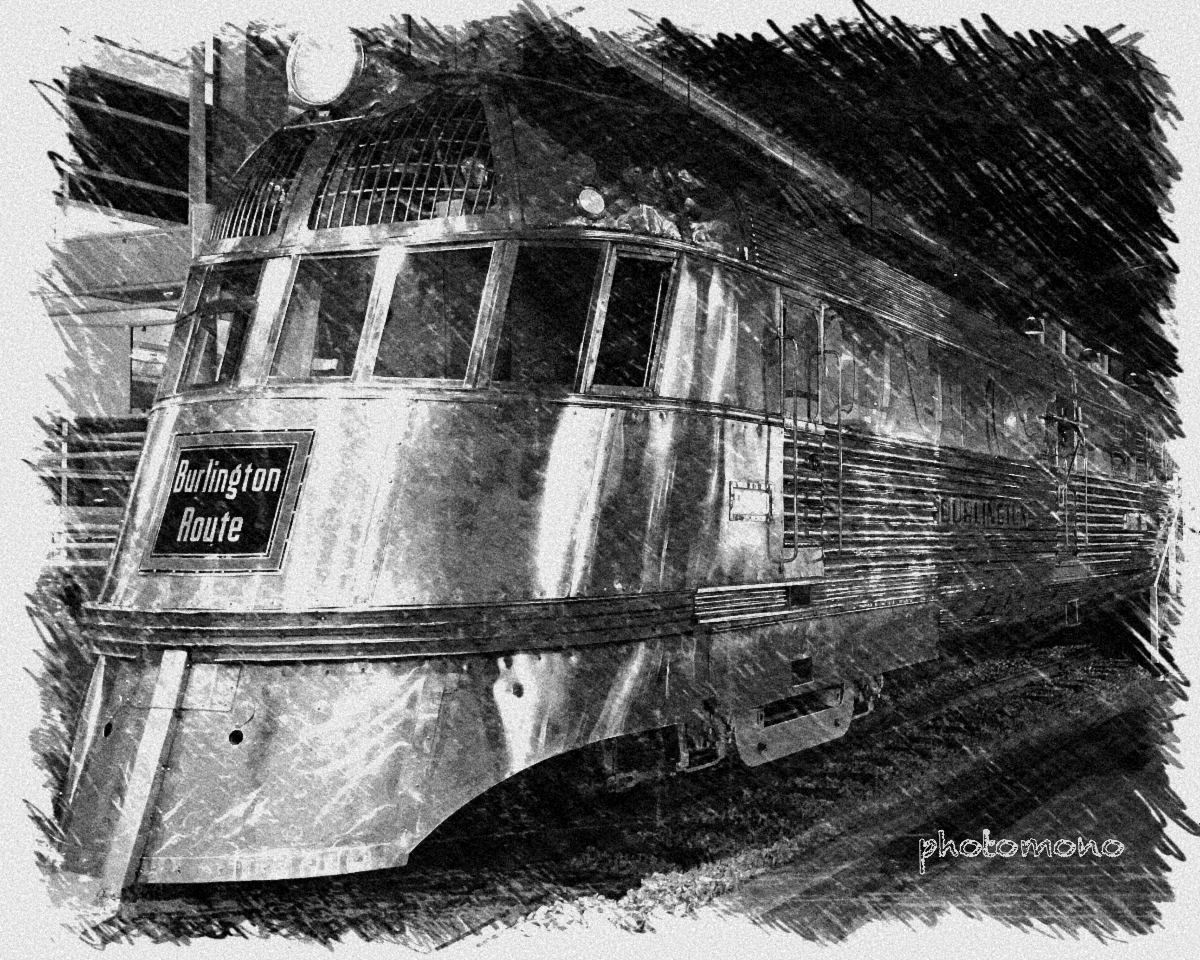 Zephyr (noun) a gentle breeze from the west.
From Zephyrus, the Greek god of the west wind.
This is Number 9900, the original Burlington Zephyr, built by the Budd Company in 1934. It is the first diesel train. It set speed records and new standards for style and comfort. It changed rail travel forever. Number 9900, the complete train, is on display at the Chicago Museum of Science and Industry. 
This photo was taken at the museum through the kind offices of a young woman who allowed me to come in before opening time to take my photos. I had a bit of fun with creating a "charcoal sketch" during post-processing.
A personal note: My dad was the electrical foreman for the manufacture of this train. He stayed with the Budd Company until he retired in 1970 as the manager of railcar production.