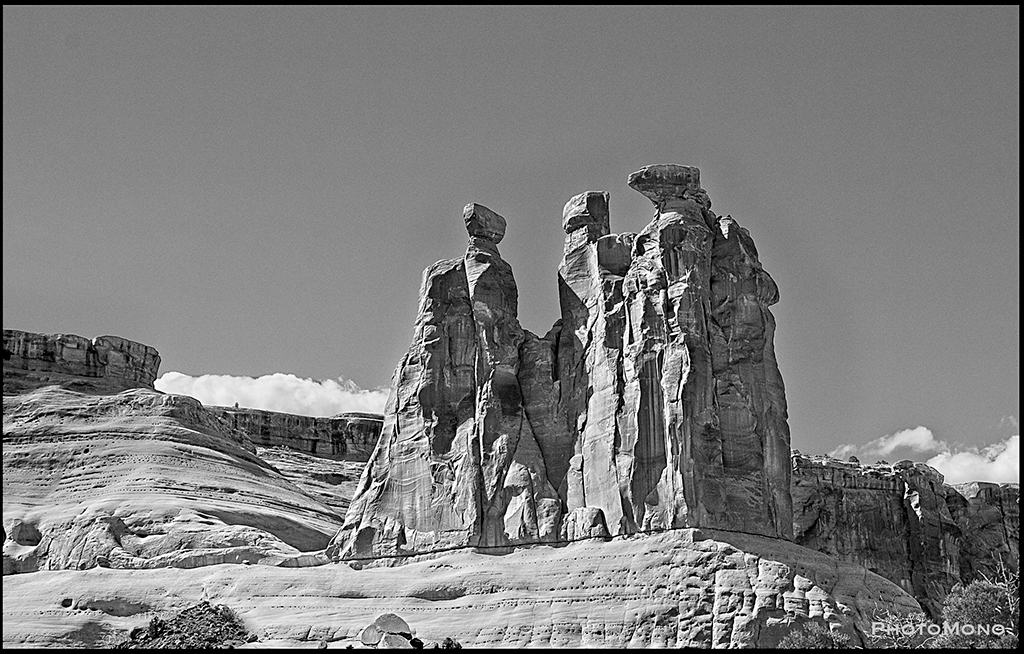 Arches National Park in Utah has many wonderful rock formations, including over 2,000 natural arches and bridges, windows, spires, and balanced rocks. One of these formations is The Three Sisters spires shown here. The park is located in the high desert on the Colorado Plateau where it receives less than 10 inches of rain each year. Park geologists continually monitor the park's terrain which looks rugged and tough, but it is, in reality, extremely fragile.
The Weekend in Black and White
Pentax Forums
Monochromia
Comments (2)
That's an area I've always wanted to see! Love your photo.