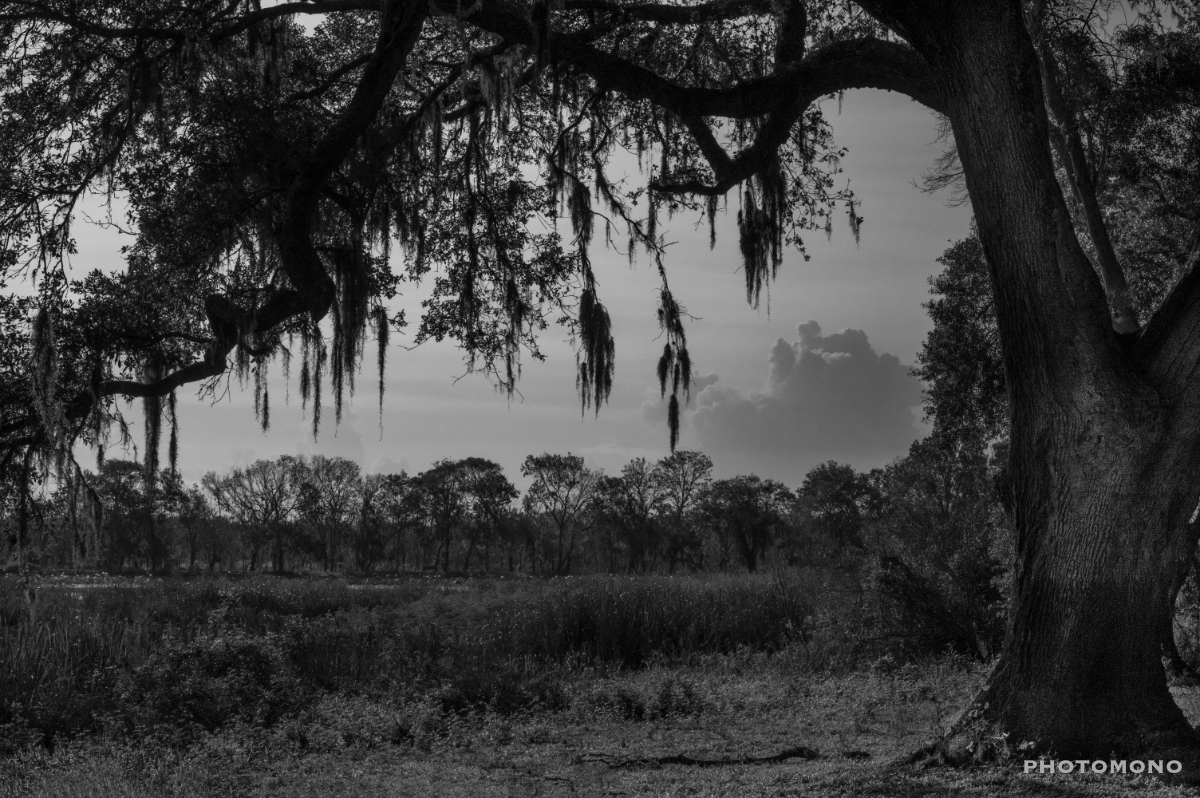 "Into each life some rain must fall, 
Some days must be dark and dreary."
— Henry Wadsworth Longfellow
On a bit of a moody morning in early April I was wandering along the banks of a small lake. I found myself looking out across the lake through some Spanish moss hanging down from a low branch. The leaden sky with its looming cloud, the low-hanging tree limb, and the drooping Spanish moss all conspired to present me with this somber and somewhat moody image.