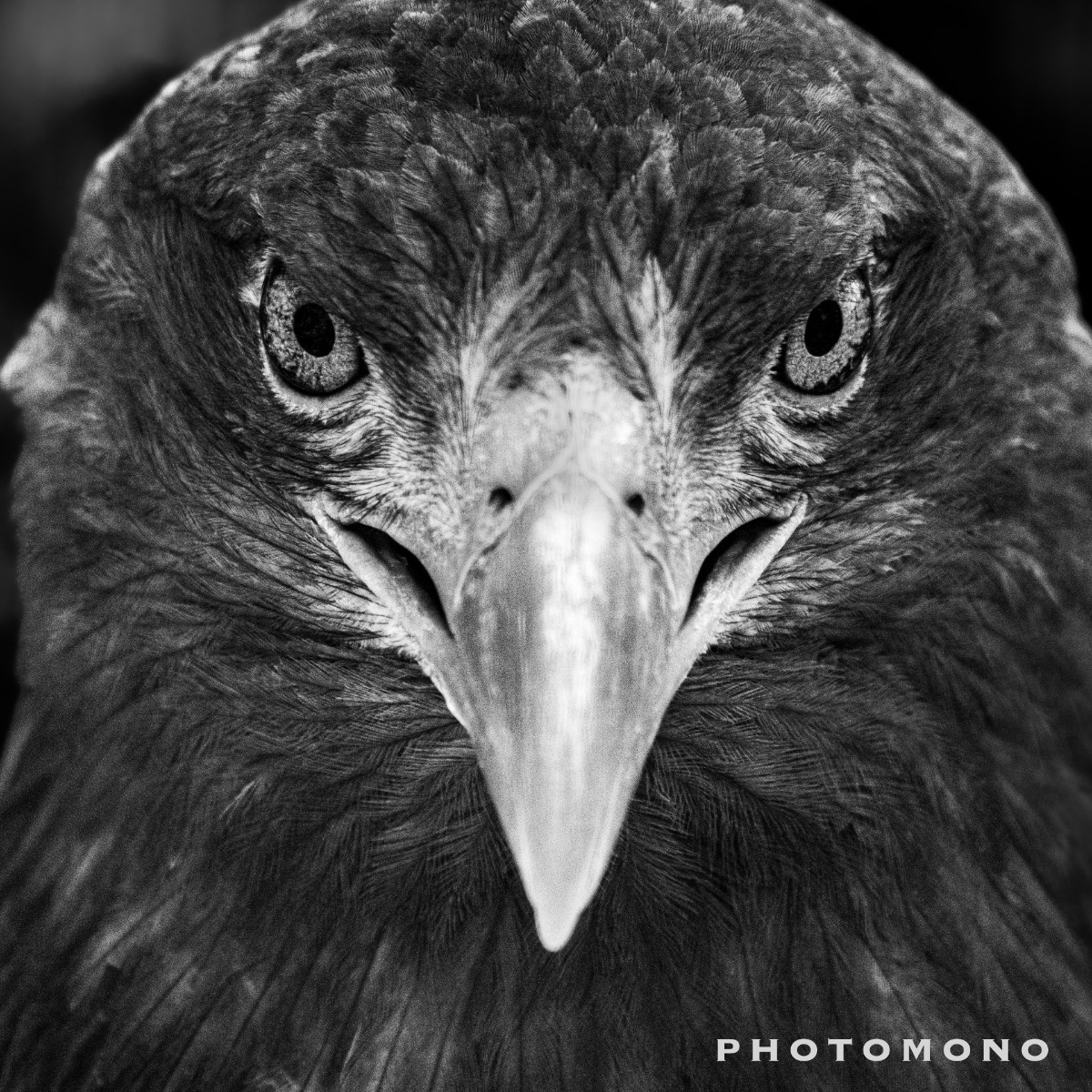 "You talkin' to me? You talkin' to me?"
— Robert DeNiro as Travis Bickle in Taxi Driver
These piercing eyes belong to a male White-Tailed Sea Eagle at the Wild Bird Sanctuary in Missouri. I initially identified this bird as a Golden Eagle, but a nagging in the back of my mind told me that I was wrong. Tess, the Exhibit Manager at the sanctuary, graciously took some of her time to identify several of my photos, including this one. The eagle's name is Cousteau, and his golden eyes tell us he is the male. His female partner, Calypso, has brown eyes.
While the bird looks very annoyed at me and as though it is ready to shut me up for intruding into its space, it is likely I am of absolutely no consequence. This majestic eagle is at least 10 feet away from me on the other side of its cage fencing. People stop and look at this bird all day long as they walk past wandering from enclosure to enclosure. I was just fortunate it was looking directly at me when I took this shot.
This is another image from a series of photos I have taken of the raptors at the Sanctuary. All of the birds in the sanctuary are there because they cannot be returned to the wild, either because of injury or some human imprinting situation.