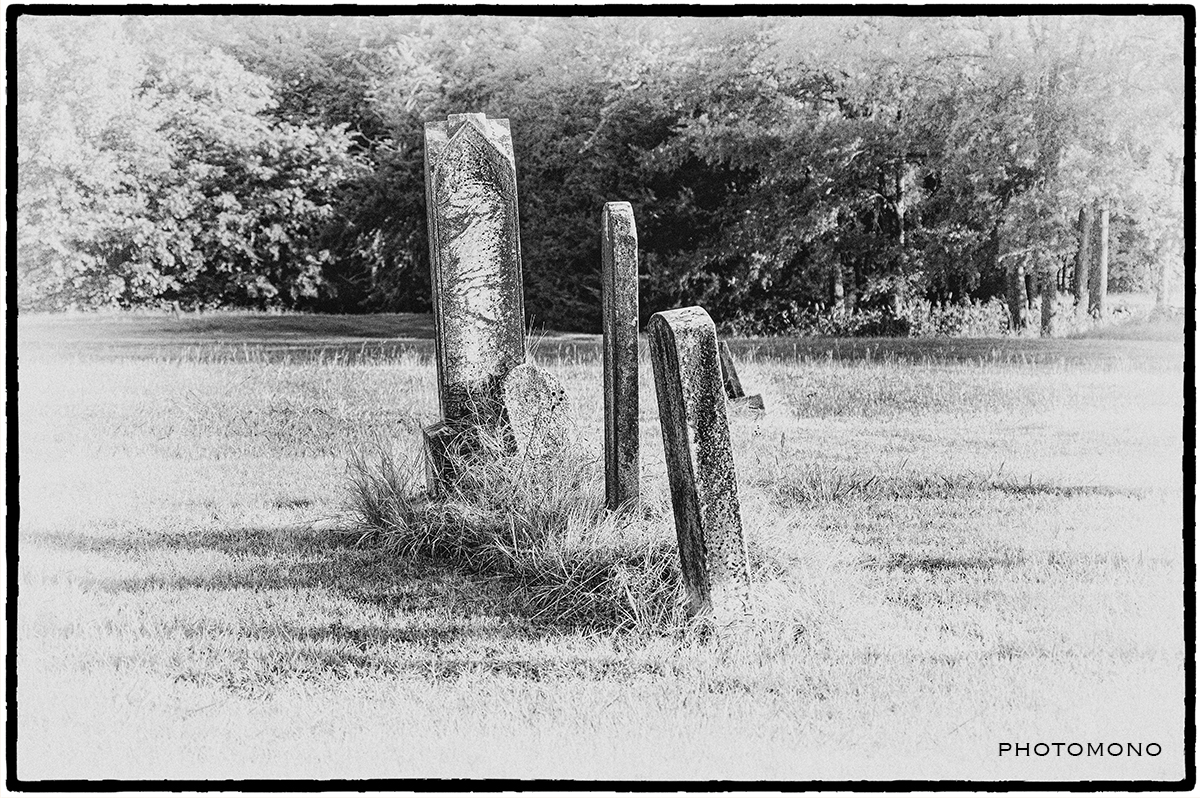 Tilted, askew, weathered, and moss-covered,
With chiseled names worn and hard to read.
These stones mark graves of folks from long ago;
Not from the last century, but the one before.
But like us they lived, loved, and were loved;
And in death were buried with sadness and mourning,
With these gravestones—once straight, erect, and proud— 
Marking their place and affirming affection and remembrance.

But those who would remember,
Are now themselves merely memories.
And yesterday's "Always Remembered",
Are today's long forgotten.

— Don Simmons