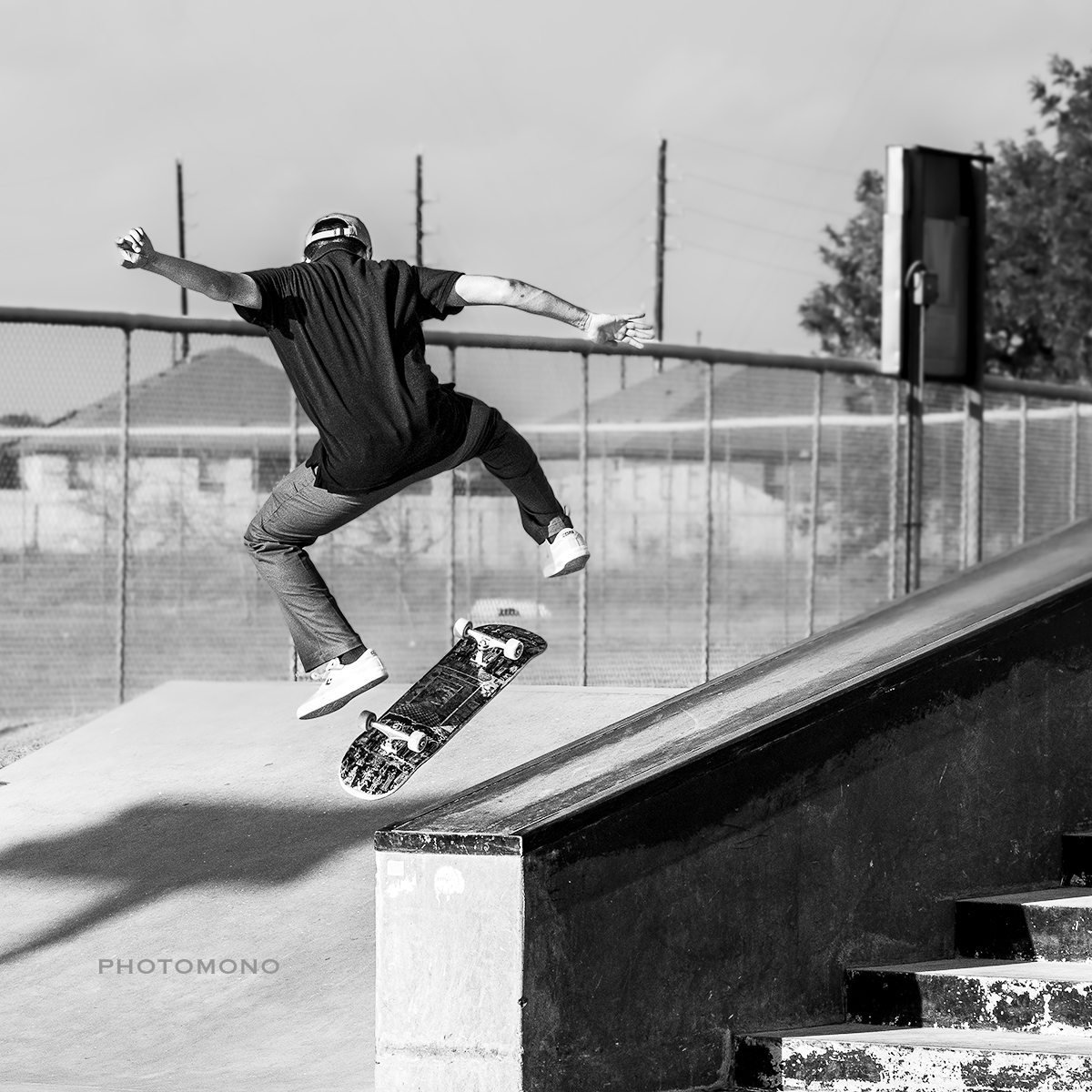 "Up in the air, Junior Birdman,
Flying so high off the ground..."
– from a childhood song
 
Thinking about what a skateboarder calls "catching air" reminded me of this bit of doggerel from my childhood. It's fun to visit the skate park and watch everyone zip up and down the ramps, flipping their boards, making leaps, and falling. Lots of falling. Fall. Up. Try again. The skate park seems to be a place where persistence reigns.
When I was a boy in the 1950s, skateboards were totally different than the engineered things they are today. An old shoe-clamp roller-skate (separated front and back) was nailed to whatever piece of board a kid could find. A second piece of wood was nailed upright onto the board with the wheels and, voila, a skate-scooter! Simpler times.