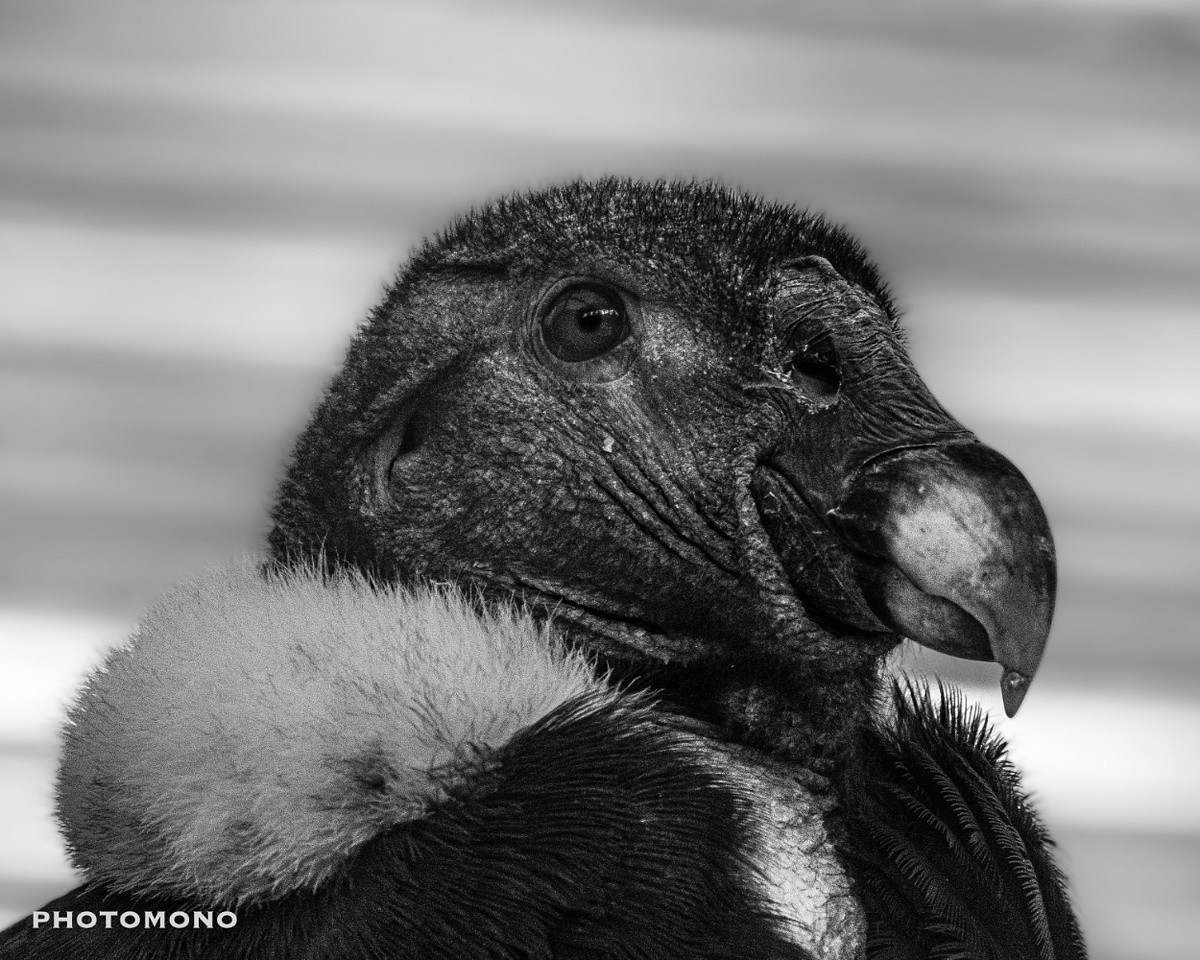 "A face only a mother could love." 
— My Mom, on many occasions
The Andean Condor is a magnificent bird with a 10 foot wingspan and a ruff of bright, white feathers at the base of the neck. But, while this condor is magnificent, it can hardly be considered handsome. 
This female is a resident of the World Bird Sanctuary in the suburbs of St. Louis, Missouri. She is there as a result of human imprinting that left her unable to function in the wild.
The photo was taken through the mesh of the bird's enclosure. Taking a picture through a fence requires a few special techniques to make the fence disappear. It's always fun to check the photos to see if I was successful.
The Weekend in Black and White
Pentax Forums
Black & White Photography Forum