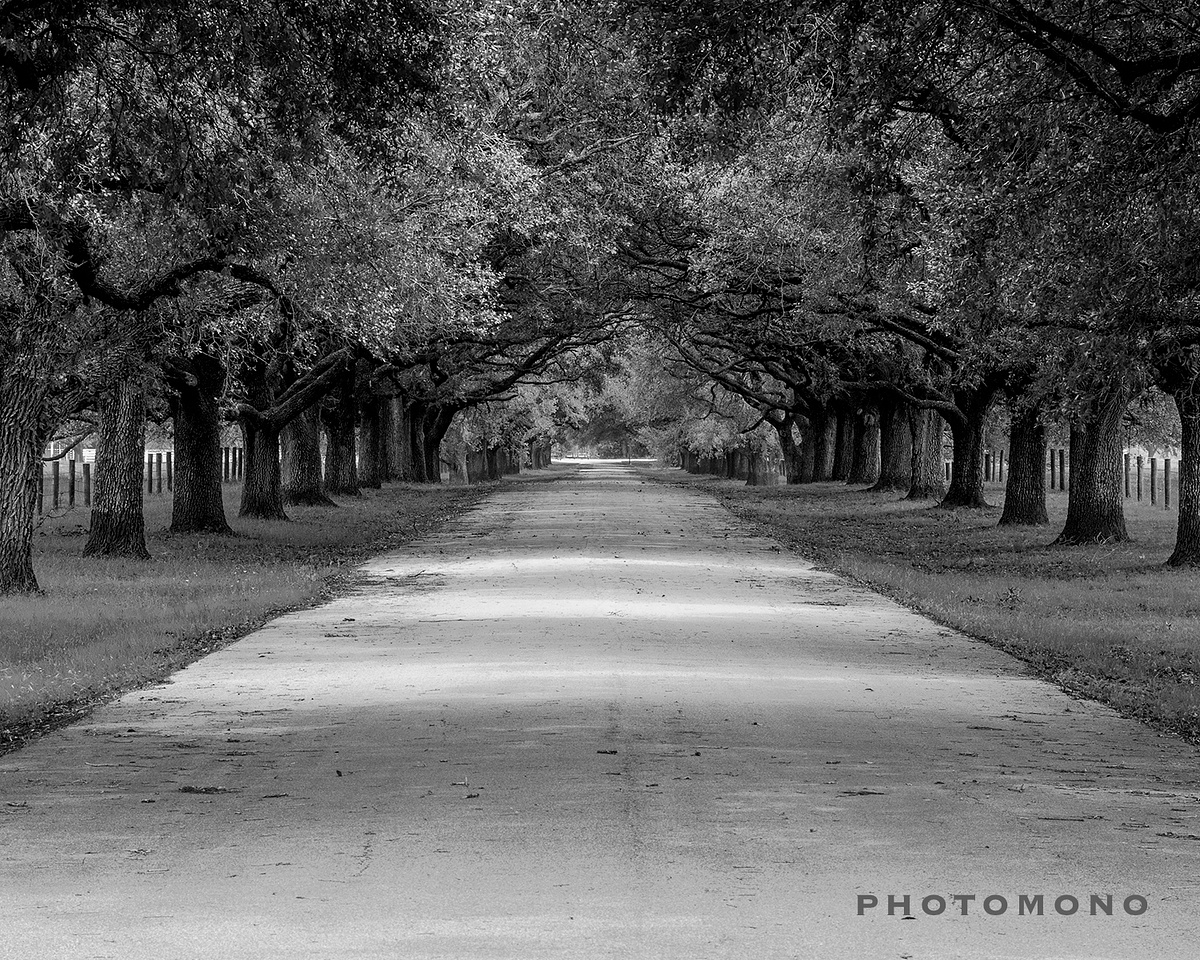 What better metaphor for a large country estate and gracious living than the classic tree-lined lane? This lane is the entry drive for a ranch in the suburbs of Houston, Texas. At one time it may have led to the main house of one of the many plantations that once lined the banks of the Brazos River  

Look closely at the tree trunks and you can see a high-water mark from the flooding of the Brazos River a few years ago. The river is about a 1/4 mile away from these trees.
Comments (2)
I love the light, and all the texture - great photo!