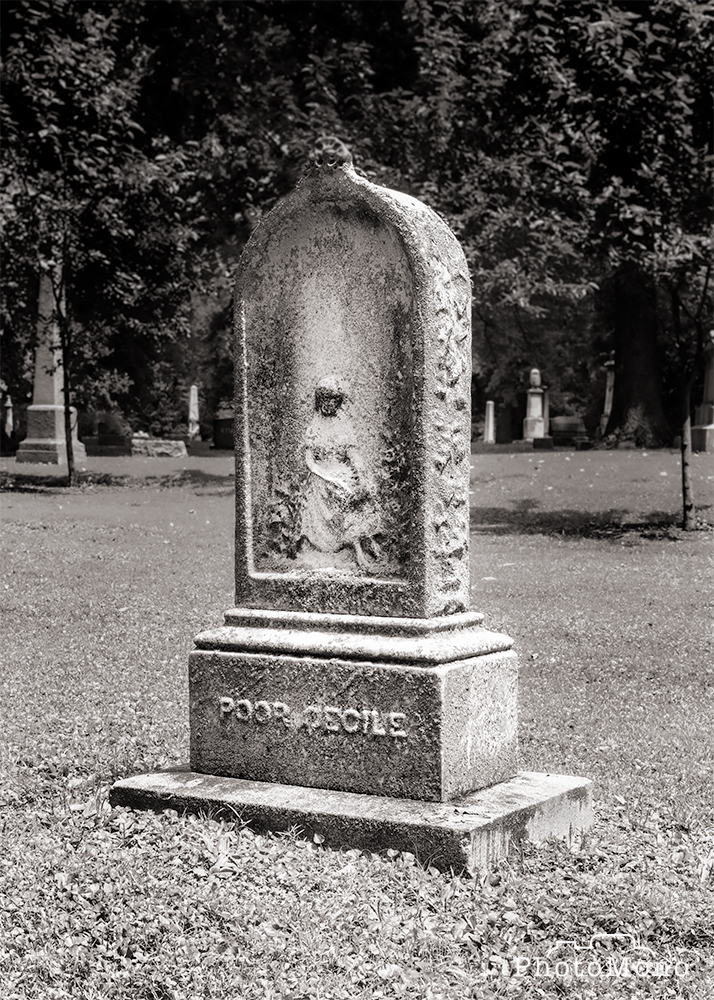 Poor Cecile. Cecile is dead. 

She was given a nice headstone complete with a bas-relief image that hints that Cecile was probably a young girl rather than a woman. But you are not going to learn anything else about Cecile from this stone.

I like to wander through cemeteries and look at old gravestones. I have seen stones of all types. Simple ones. Fancy ones. Crude, handmade ones with mis-spellings. But I have never seen another headstone as terse and with less information than Cecile's.
So she has a headstone. But who was she? Did she have a last name? If she was a young girl, how old was she? When did she die? Who knows? She is but an enigma and has been for many years. Poor Cecile indeed.