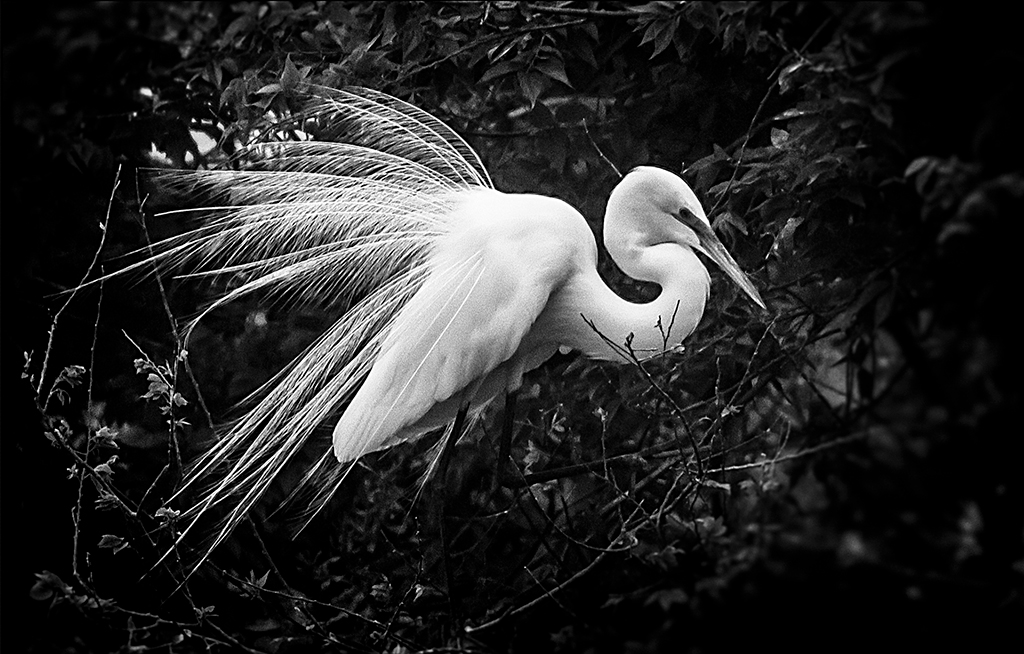 What egret wouldn't be interested in getting in the nest with this magnificent bird? Egrets are always elegant looking, but during breeding season the long plumes and the bright green on the base of their bill make them absolutely fantastic. After breeding this lovely creature will lose its long plumes and its lores will fade from brilliant green back to the same orangey-yellow of its bill. With the changes it will be merely beautiful.
Black & White Photography Forum
The Weekend in Black and White
Pentax Forums
Comments (5)
Thanks for the nice comments. This was taken at a rookery on the coast north of Galveston, Texas. The rookery is on an island in the middle of a pond, so all photos are taken with a long lens – 500mm in this case. Every spring the place just teems with egrets and spoonbills.
oh wow! what a stunner...this will surely be featured next week!