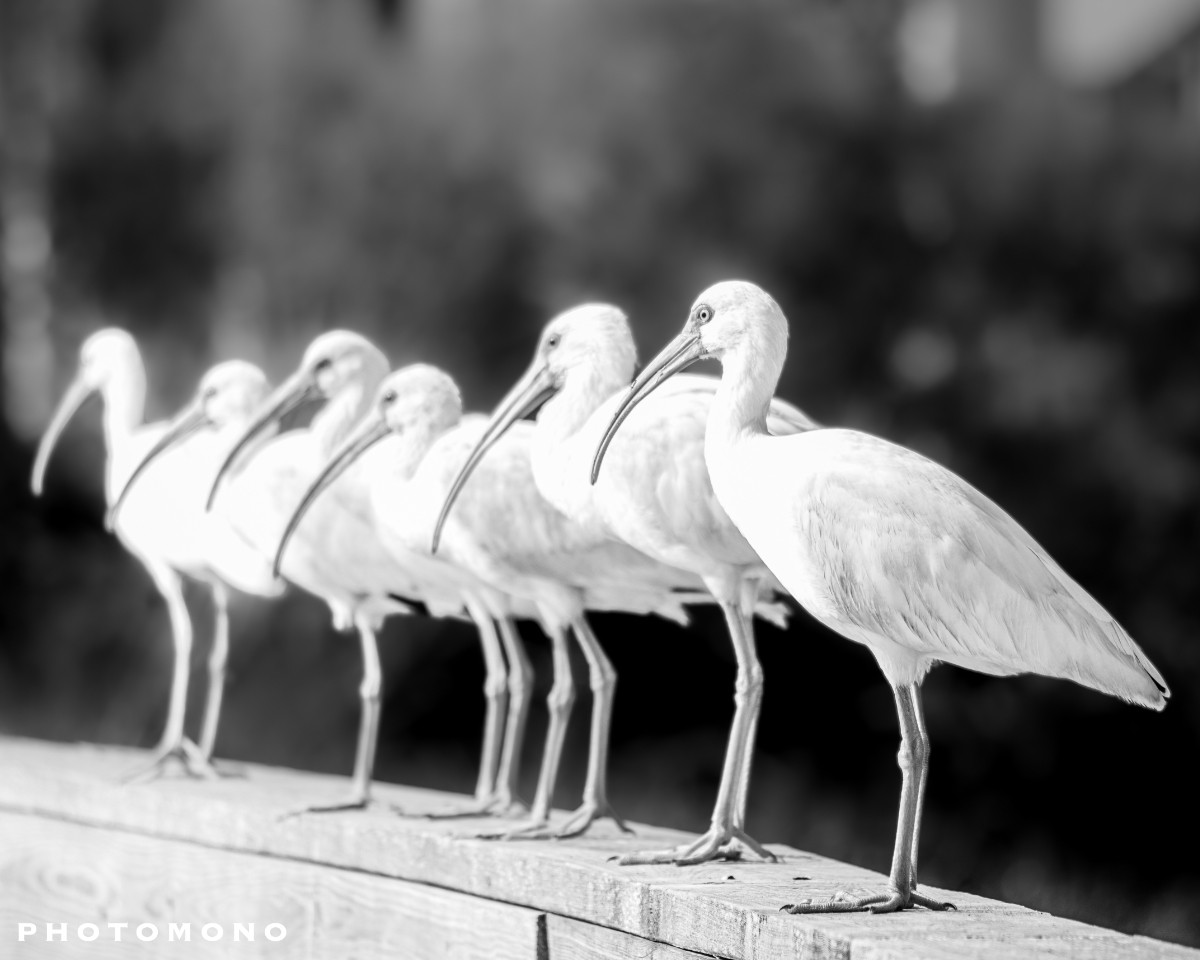 One Ibis. Two Ibes? Three Ibides? Four Ibises?
Who knew one bird with a short, four-letter name could cause such confusion? While all three of these plural forms are correct, the preferred plural in today's English seems to be Ibises. And here we have six Ibises all in a row, atop a boardwalk guardrail. 
 This small group of White Ibises was enjoying the sun on a lovely and particularly warm (77º F) December day. They are overlooking a wetland and small pond, perhaps thinking about a snack or even lunch. They like to feed in groups, probing shallow water with their long, decurved bills for small fishes or crawdads (their favorite). These guys spend most of their time on the ground, but when they do fly they are a pretty sight with their necks and legs extended and black tips showing on their wings.