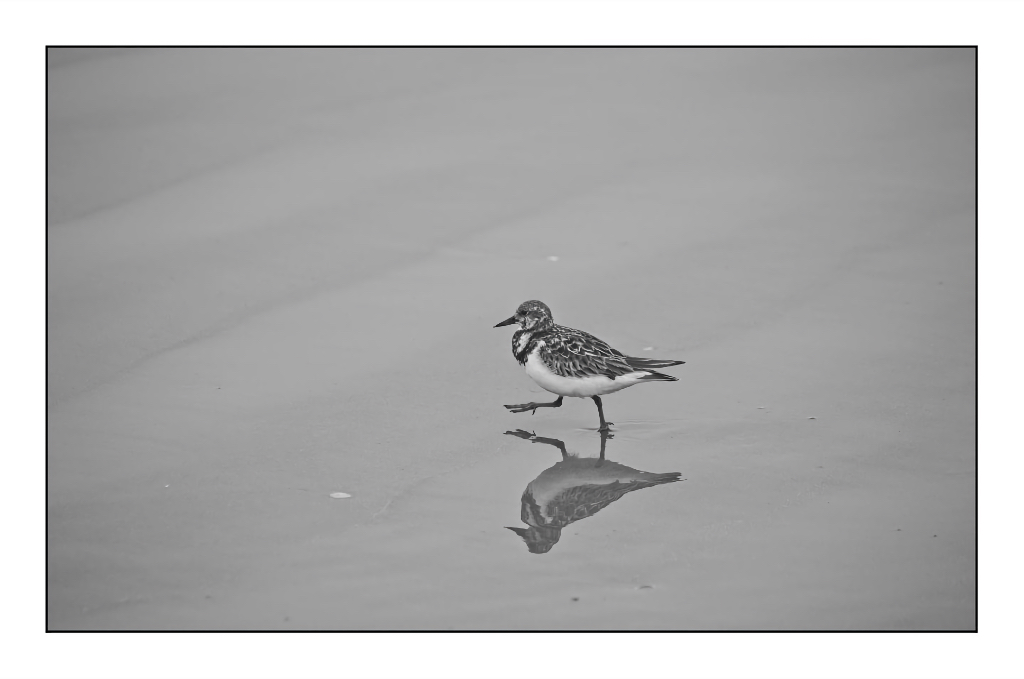 When you got it – flaunt it! This little guy obviously thinks he's got it. It's always fun to strut across the sand, but when the sand is wet and there is a perfect mirror image of you, then fun is more than doubled.
Be proud. Step high. Look good. 
Comments (3)
Great shot! Perfect timing.