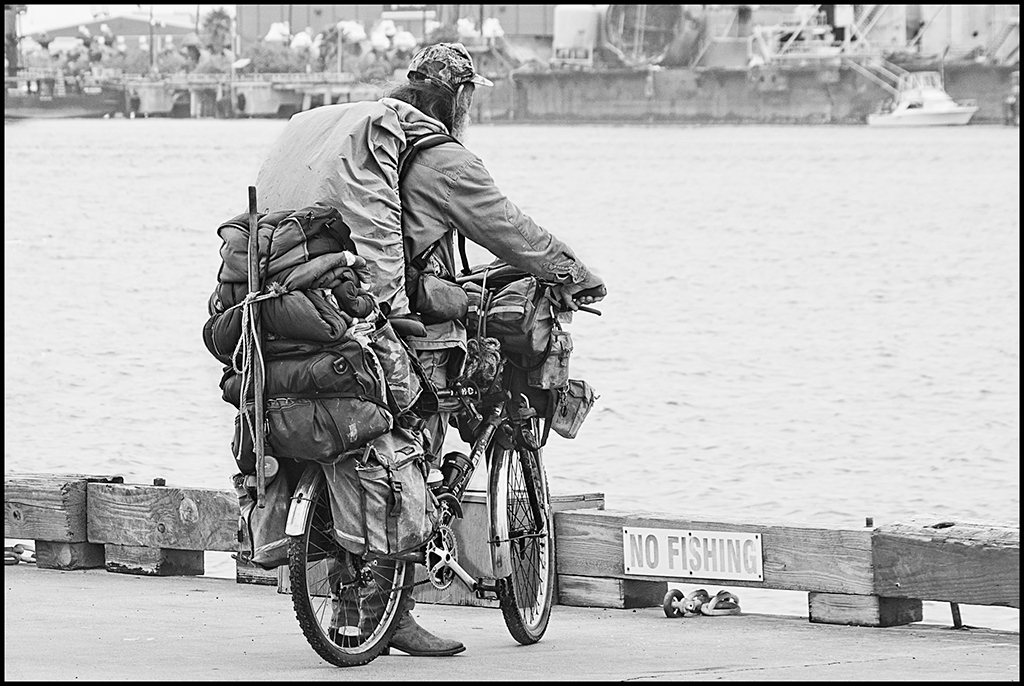 "I know where I'm going
I know who's going with me..."
- Judy Collins

"I've been havin' some hard travelin', I thought you knowed
I've been havin' some hard travelin', way down the road"
- Woody Guthrie
"I'm a man of means by no means, king of the road"
- Roger Miller

There have been many songs about the folks who wander, but the lyrics above are the ones that come to mind first. I saw this gentlemen at the Port of Galveston. I don't know where he had been or where he was headed, but Galveston Island and the whole coastal plain of Texas are flat, so his travel should not have been too onerous. And it looks as though he has everything he needs with him.
The Weekend in Black and White
Pentax Forums
Black & White Photography Forum
Monochromia
Comments (4)
He is well equipped! Bon voyage, dude!
A magnificent photo for a wanderer whose silhouette and harness have something very poetic. A way perhaps to escape from the power and brutality of this world and to remain in movement
Great Street Photography!
It looks a heavy load just the same. Great catch!