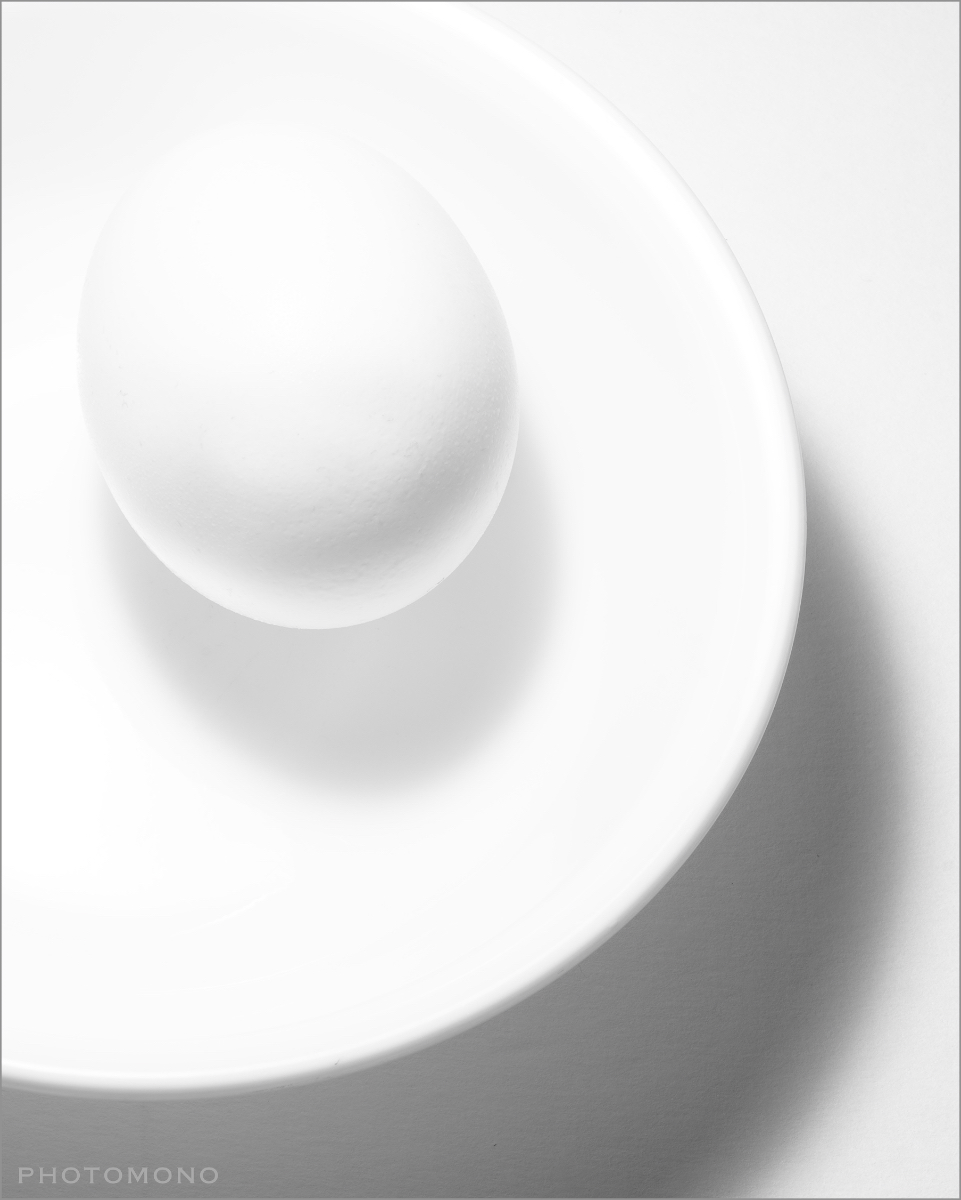 An egg is a lovely thing to behold. But, as the old adage goes, the beauty is in the eyes of the beholder. For you, a beautiful egg might be poached and drizzled with hollandaise sauce, topping Canadian bacon on an English muffin. For someone else, it could be as simple as a fried egg "sunny-side-up" or hard-boiled and sliced in a sandwich. For me, a beautiful egg is an omelet stuffed with cheese. 

But for this photo, the egg has been left as it began, in its original form; what has been called the "perfect shape." And to complement its simple, elegant contours, I chose a plain white bowl and a white background. To complete the theme of multiple whites, I gave the image a high key finish.

Pentax Forums
Black and White Photography Forum
The Weekend in Black and White
☞ currently on display ☜
Comments (4)
White on White is very difficult to photograph. You`ve nailed it, kudos to you!
Rob – Somebody had to say it! :)