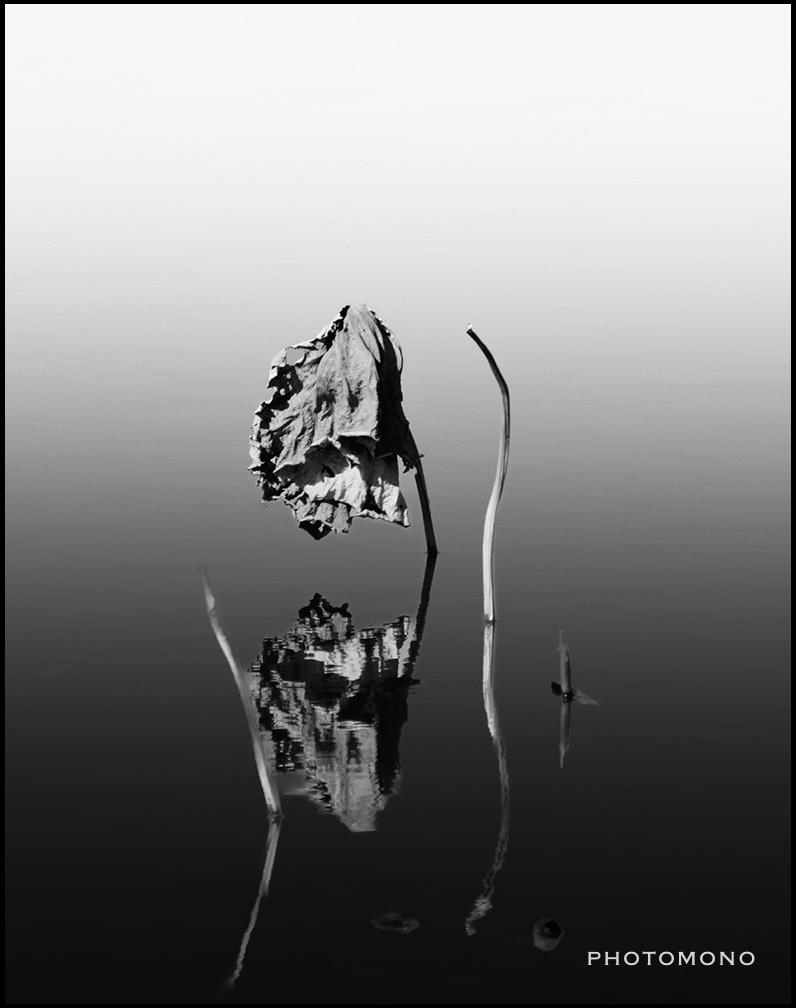 At one time this pennywort was elegant and beautiful. Alas, time has marched on, and the pennywort has felt its ravages. Now it is withered and marcescent and just so much detritus in the pond.
Custom printed by the photographer on acid-free premium matte paper at 11" x 14".
The Weekend in Black and White
☞ currently on display ☜

Comments (2)
And yet it still has beauty! Lovely reflection.