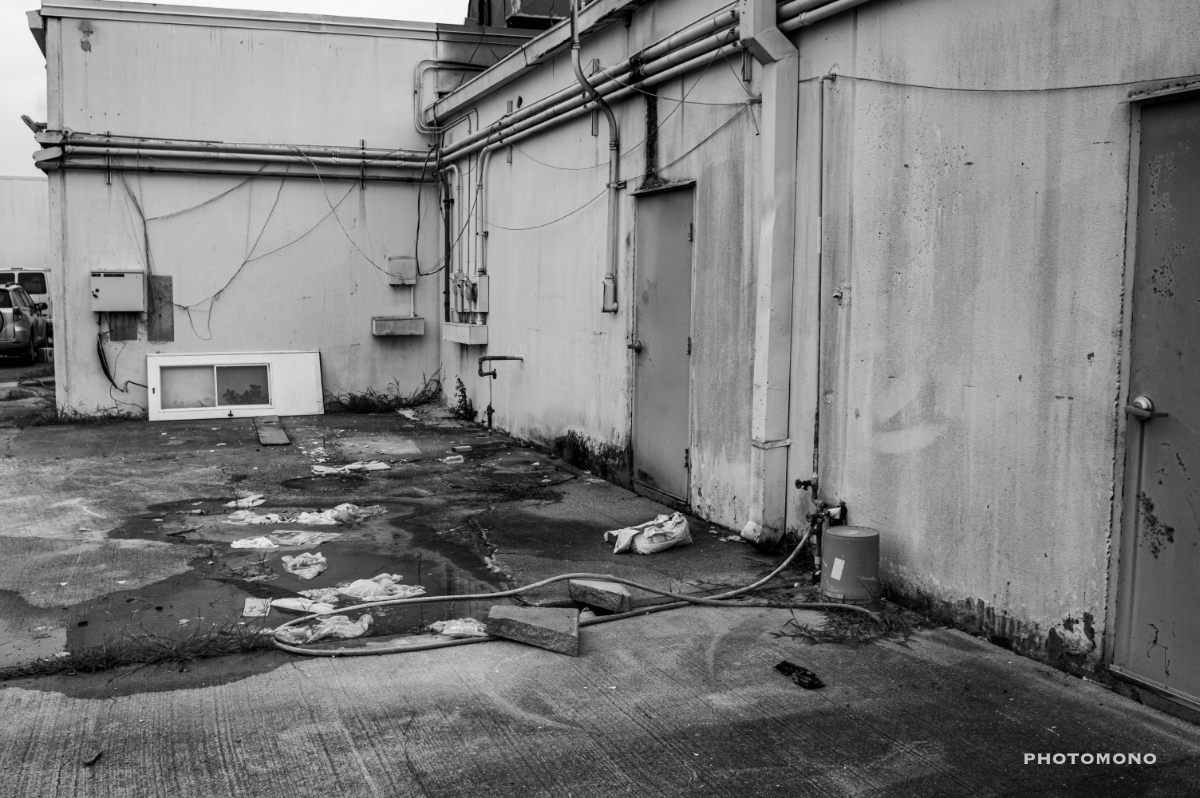 Currently one of my projects is called "The Back of the Store." Stores typically look pretty good from the front, with signs and lights and displays in windows. But what would you see if you went around back? That's what I am doing – walking around to the back of the stores with my camera. Here is an image I recently grabbed with my new 21mm lens.

The small, local shopping center in the photos below is about 45 years old, but it looks okay – not great, but okay – from the parking lot. From the back? Not so much.
The Weekend in Black and White
Pentax Forums
Black & White Photography Forum
Comments (2)
Black and white is ideal for images like this. Looking around the back can be fascinating.