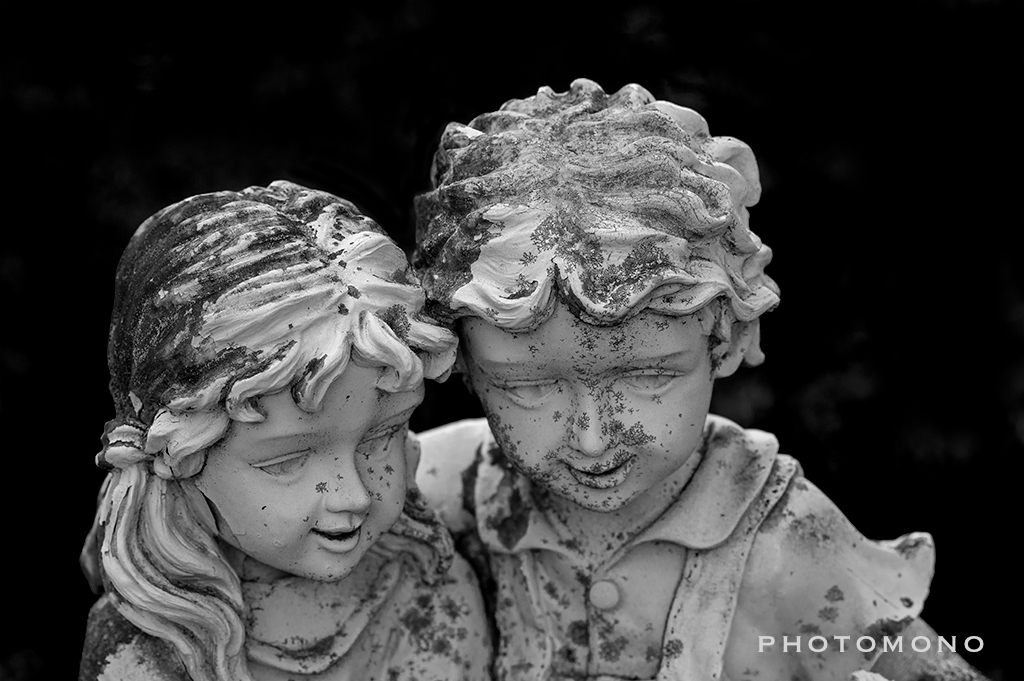 I love to haunt (pun intended) old cemeteries, looking for interesting tombstones and statuary. I found these two idealized children (siblings?) at a small, nearby graveyard. While this is just a commercial statue that has probably been made in the thousands, the faces caught my eye.
Whenever I see child graves I wonder about the stories behind them. Did these poor unfortunates die from sickness or accident or what? Why do some lives end before they really begin? The graves have no answers for me. But they do tell me that the children in the graves were both loved and missed.
Comments (2)
A lovely capture of an interesting question. I wonder about such things, too.
The faces are beautiful! My daughter-in-law has lost three babies - one lived only a few hours. Heartbreaking. Parents aren't meant to outlive their children.