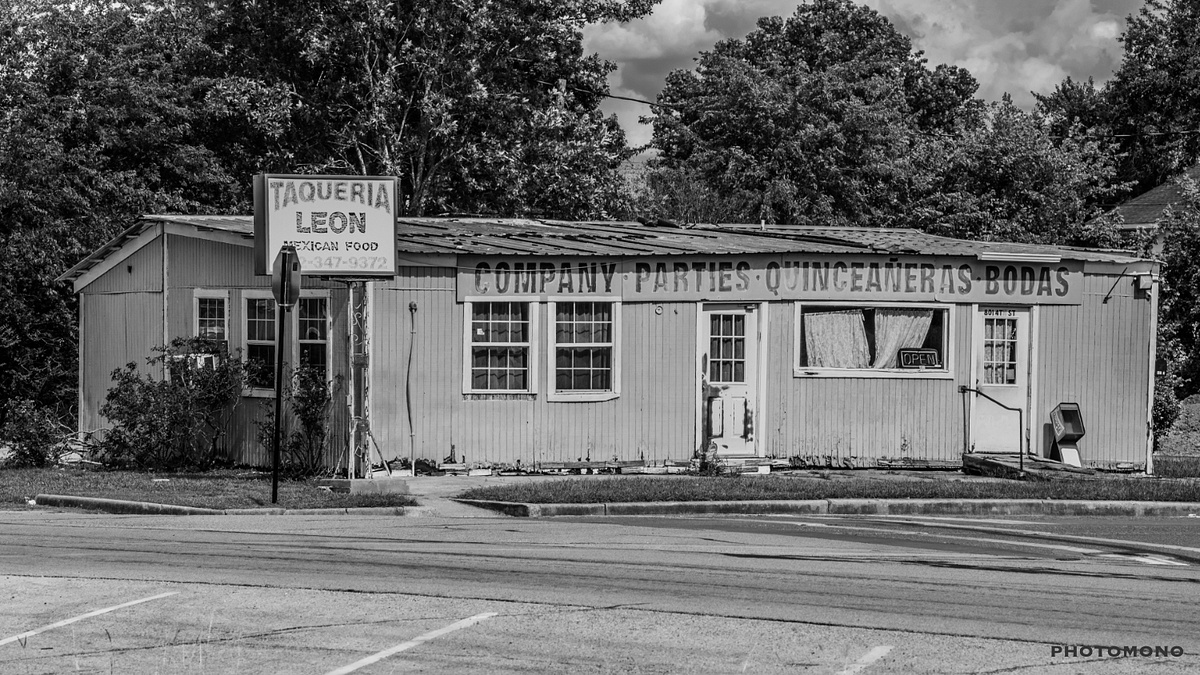 No matter your celebration, make it party time at Taqueria Leon. Conveniently located down by the railroad tracks, I know this fine establishment would be perfect for your company party or your daughter's quinceanera.
You might look at this worn-out old place and think, "Oh my, not for me." But somehow I suspect that the folks here have more fun than the folks at the local country club. 
Comments (1)
It looks full of character!