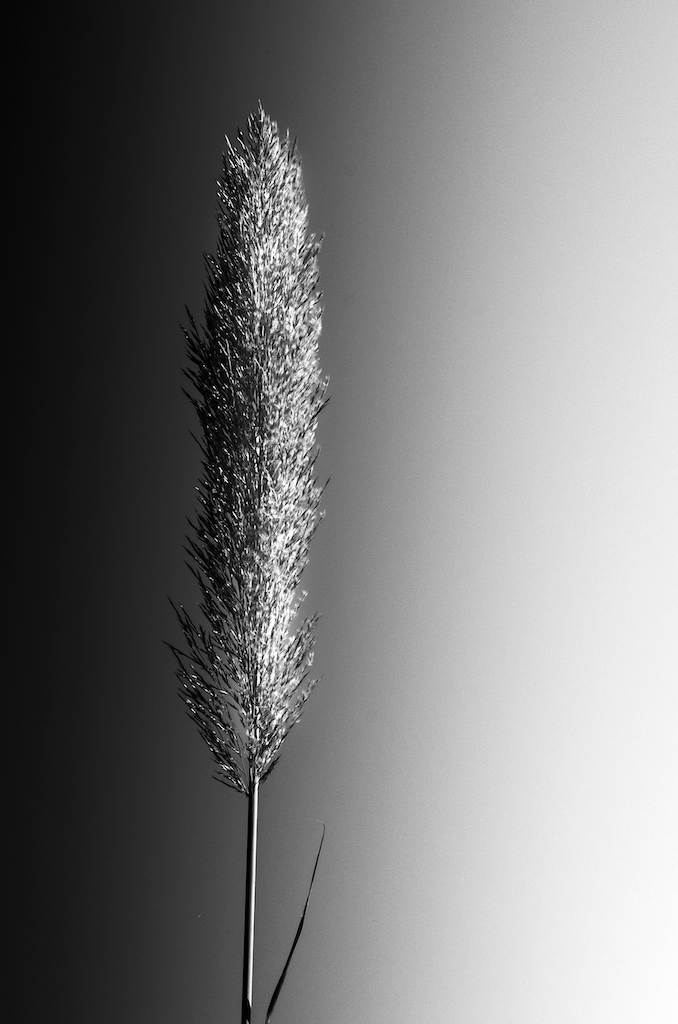 One lone stalk of prairie grass, just jutting up a little higher than all the stalks around it; just against a clear and cloudless sky. Nothing more.

Pentax Forums
The Weekend in Black and White
Black & White Photography Forum
Comments (1)
Nice minimalistic, works great in b n´ w.